Do you think sloths are the more adorable creatures in the world? Then you're in luck, because I've got eight of the best sloth crafts your kids can make right now!
Some are down right easy — like slapping a hand print on paper easy! Others are a bit more complex — I got two felt crafts here so you can have a lazy furry friend hanging out on your pencil, or in your pocket.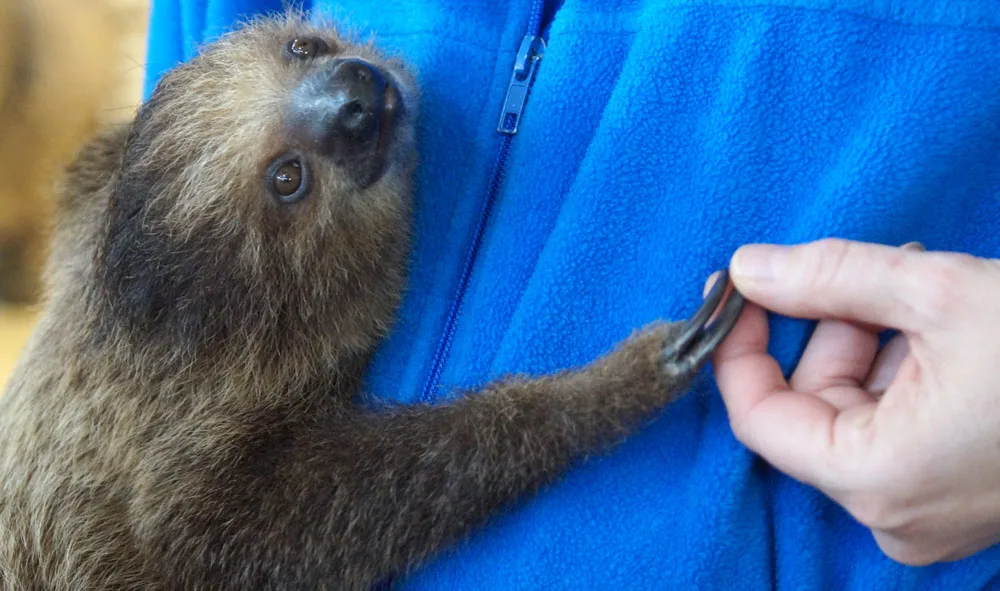 If you're wondering why we've got all the sloth love today, it's because I got to meet a real live baby sloth at the St. Louis Aquarium! Her name is Coconut and she's almost a year old.
(And if you're looking for Sloth coloring pages I have few in my recent Coloring Sheets post!)
Now onto the crafts! What will you make first? A felt sloth? A cardboard critter to clip to your curtains?
8 Slothtastic Sloth Crafts
Is a Sloth your spirit animal? Then you'll love this lineup of sloth paper crafts your kids can make today!