Every year the kids write a letter to Santa, but how often does he write back? Here's 10 ways to sprinkle that Christmas magic like confetti this year! And best of all? Most of these are totally free!
Have you made Christmas Ornaments yet? Here's 21 ideas to get you crafting with the kids!
Where to Buy Stationary for the Kid's Letter to Santa
If you're interested in BUYING some special stationary for your kid to write on, I found a couple cute things at Amazon.
Kit includes colorful stationery, envelopes, thank you notes and door hangers.
Got an Elf on the Shelf? Here's a kit that promises to "shrink" your child's letter to elf size so he can hand deliver it to the big guy. Hint: It's a really a Shrinky Dink…Later you can hang it on the tree. Kinda cool!
How to Get Your Letter To Santa
How you get your child's letter TO Santa is going to depend on your kid's age, and your willingness to play the Santa game. When I was little, mom just told me to put the letter in my Christmas stocking and it would magically arrive at the North Pole. My family watched a lot of sci-fi, so the concept of a portal to the North Pole in my stocking was not a hard sell.
I was more concerned about our lack of a fireplace…turns out Santa has a key.
Old School Mail — Cost: a couple stamps
Your safest bet for mailing a letter to Santa is using good old fashioned snail mail. Lucky for us, the U.S. Postal Service loves Christmas and they've been helping parents out for years! You can get a letter mailed from Santa via the Anchorage post office.
BUT: You need to write it! You'll need to include a Self Addressed Stamped Envelope (with Santa's letter inside) and the clerks will postmark the letter from the North Pole and return it to you!
Now, you'll need to be just a TINY bit sneaky if you want to get a response from Santa–or burn three stamps and send a 2nd letter.
Here's how it works:
Have your child write a letter to Santa and place it in an envelope addressed to: Santa Claus, North Pole.
Later, when alone, open the envelope and write a personalized response.
Insert the response letter into an envelope and address it to the child.
Add the return address: SANTA, NORTH POLE, to the envelope.
Affix a First-Class Mail stamp to the envelope, such as one of the new holiday stamps.
Place the complete envelope into a larger envelope — preferably a Priority Mail Flat Rate envelope — with appropriate postage and address it to:

North Pole Postmark
Postmaster
4141 Postmark Drive
Anchorage, AK 99530-9998
The Post Office recommends sending Letters from Santa by December 8 so that they can be received by the Anchorage, AK, Postmaster no later than December 15. Santa's helpers in Anchorage, AK, will take care of the rest!
Be sure to share the experience on social media using #LettersFromSanta.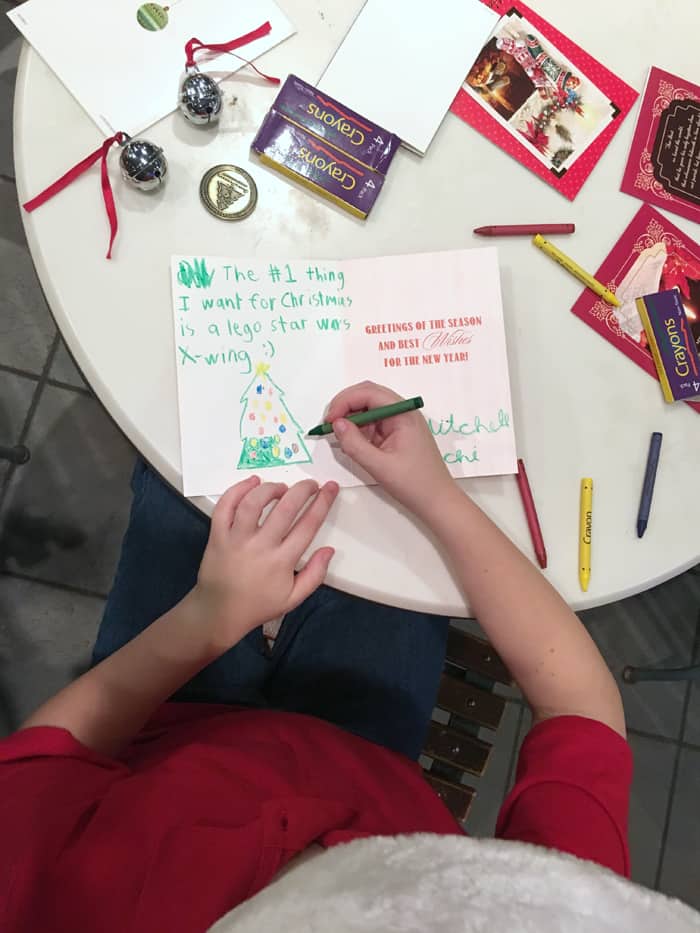 Tips:
To save paper, write on the back of your child's letter. If you keep them together, your child will also be able to recall what he or she wrote.
When responding as Santa, make the response as personal as possible by highlighting your child's accomplishments over the past year. For example, helping around the house, receiving good grades in a particular subject at school or participating in community service activities.
What if I missed the Dec. 8 deadline?
That's ok! It happens. If your kids are young enough to totally believe in Christmas Magic….or don't understand postal stamps…just make your own return letter and slip it into your stack of mail. They'll never know!
To help you out, I made this cute FAUX stamp that you can copy and print on an envelope. I made it in Picmonkey if you'd like to make your own.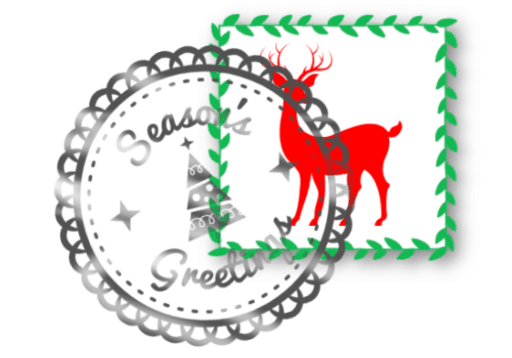 Hand Deliver that Letter!
And remember you can always have the kids write their letter and hand deliver it to pretty much any Santa doing photo ops. I'm sure he'll play along! Later on, you can whip up a proper response from Santa or his elf helpers and slip it a stack of mail or right into the kid'stocking.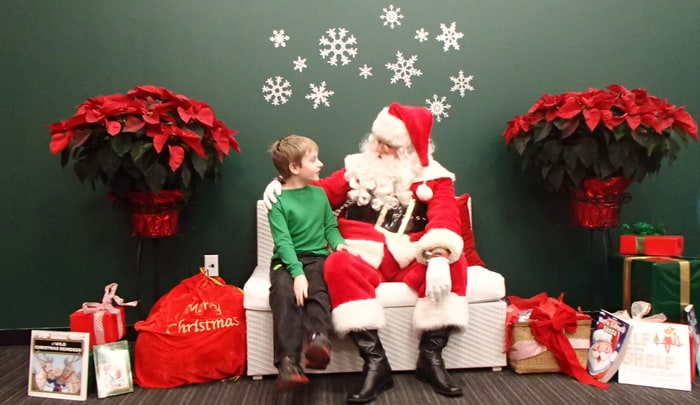 Free Santa Letter Templates and Letterhead
Now for the fun part! There's a number of services out there that will send a letter to your kids for a price, but that's kinda cheesy. If you have a printer at home or the office, you can save your money for more eggnog and print up a personalized response for the cost of paper and ink.
Here's a bunch of free Santa Letter templates that I found on Pinterest. I checked them all to make sure they're still up to date and yes…free! Some of these templates are pre-written and a few are just letterhead that you can write or type on. I've also included a couple naughty letters you can drop on your kid to get them to behave.