National Coffee Day is September 29 and I've got something awesome for you! I've been working on a quick & easy Pumpkin Spice Latte that you can whip up in your kitchen. Enjoy coffee house flavors while you're still in your PJs. The best part? All it takes is coffee plus 3 ingredients–one you already have on your shelf. Bonus: you can have a week's worth of latte's for the price of ONE coffee house concoction.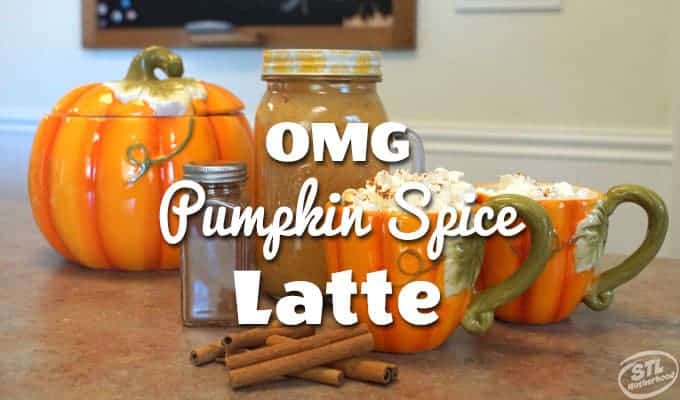 Just so you know, this post is sponsored by Folgers and their awesome Perfect Measures Coffee. Luckily for my local readers, Perfect Measures is only available in stores around the St. Louis, Kansas City and Indianapolis markets. All opinions are my own–but you knew that. Don't have Perfect Measures? Just use your favorite coffee! I recommend the Black Silk.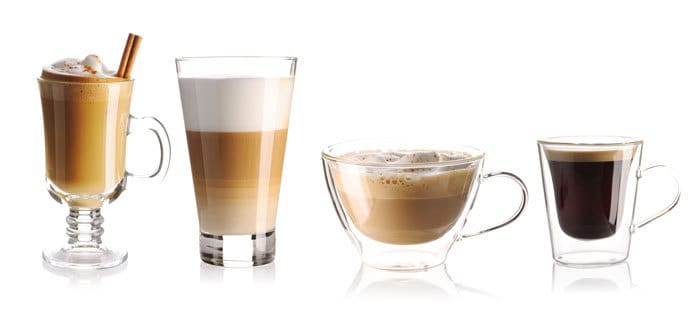 Coffee House or Your House?
Look, coffee house coffee is pretty freaking awesome, but it has one fatal flaw. It's not in my kitchen. Like I lot of moms, I really need my coffee first thing in the morning–not after I've gotten the everyone out of the house, had a shower and manage to make myself presentable enough to visit a coffee shop.
I typically get up at 6:30 on a school day, even when I've found time to pack everyone's lunch the night before. I'll start a pot of Folgers, check a few emails and generally make sure everyone is getting ready for their day. I've got one kid getting on a 7:45 bus, the hubs takes off around 8am and the little dude's bus comes by at 8:35. That would be a long, long time to wait for coffee if I didn't make it myself!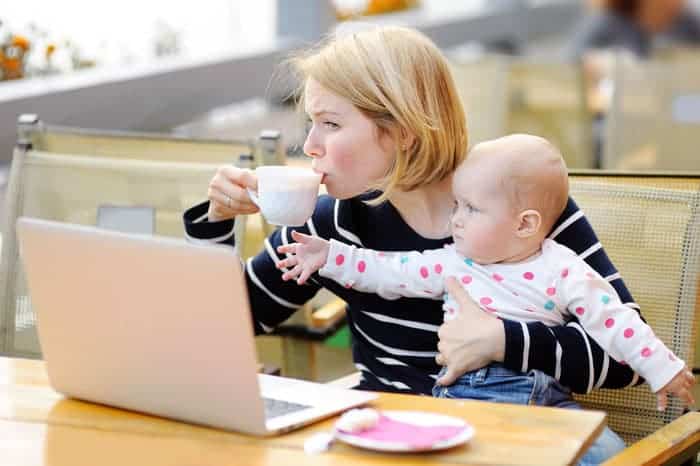 Tips for Enjoying Perfect Coffee, even when you're a mom
There's a lot of jokes around the internet about how moms need coffee, but can't seem to find the time to drink it. And that's really sad. So let me help!
Get a coffee maker with a timer. If you can't seem to train your husband/children/live-in-butler to bring you coffee in the morning, get a pot that will do it for you. Of course, you have to remember to set it up the night before, but it's worth it.
Get a travel mug. Even if you're not leaving the house, a travel mug will keep your coffee nice and hot for HOURS. You can take a sip here and there between prepping breakfast, chasing the kids around the house and cleaning up after the dog. Save those cute mugs for Instagram…or holding flowers your kids picked from the yard.
Use Folgers Perfect Measures coffee tabs. You're probably half asleep when you make coffee–even if you're prepping it the night before. Folgers Perfect Measures coffee tabs don't need a coffee scoop–like I could find it anyway–one tab is one tablespoon, so just grab, count and go. And since I'm not sprinkling coffee all over my counter when I use Perfect Measures, it saves on clean up too.
What's in Your Cup?
My hubs likes his coffee so strong it practically jumps out of the pot and waves at you in the morning. I tame it down with a generous amount of milk, sweetener and a sprinkle of nutmeg: its like a faux latte every morning.
It's so easy to capture "coffee house" flavor even if you don't have an espresso maker–or the time to use it. Let's face it, espresso is just very strong coffee, and you can fake it by brewing your regular coffee stronger. You don't need a special steamer for the milk, just zap it in the microwave! Looking for foam? Add a dollop of whipped cream instead, or take the time to whisk the hot milk. Or do both. Yum.
Quick and Easy Faux Cappuccino: Warm 1/2 cup of milk in the microwave. Add milk to 1/2 cup of strong coffee. Top with whipped cream.
Quick and Easy Faux Latte: Warm 3/4 cup of milk in the microwave. Add milk to 1/4 cup of strong coffee. Top with whipped cream.
Quick and Easy Faux Mocha: Warm 1/2 cup of chocolate milk in the microwave. Add milk to 1/2 cup of strong coffee. Top with whipped cream.
Any of these drinks are more fun with a sprinkle of cinnamon or nutmeg!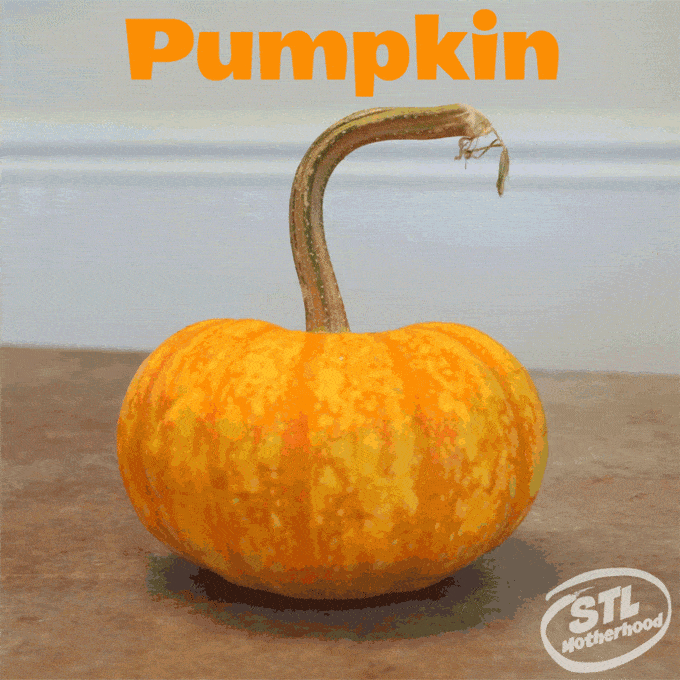 OMG Pumpkin Spice Latte
If you want to make the classic drink of autumn in your kitchen, you'll either need to find some of that elusive pumpkin syrup or use this handy recipe. Mix it up the night before and you'll have PSL in a flash! Since I've seen a lot of recipes online that leave you with leftover cans of pumpkin, we're just going to mix up a week's worth of Pumpkin Spice goodness. Well, a week's worth if you don't share.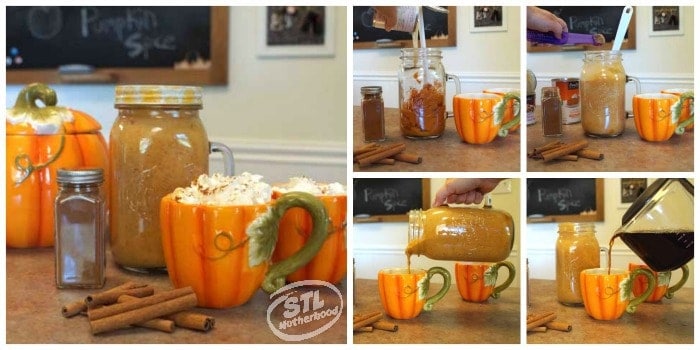 Hardware: 32 oz mason jar or other storage container and a spatula
Ingredients: One Can (14 oz) Sweetened Condensed Milk, One Can (15 oz) Pure Pumpkin, 1 teaspoon Pumpkin Pie Spice
Mix it up! Add pumpkin, milk and spice to the jar. Stir. The mixture will be thick, but remember, you'll be adding coffee later.
Store the extra mix in your refrigerator. This will last for 5-7 days in the frig.
Now for the Coffee! Brew your coffee a little stronger than normal to make sure it doesn't get lost in the pumpkin yumminess. For example, I normally make a pot of coffee with 12 Folgers Perfect Measures, so today I put in an extra 2 tabs.
Fill your coffee mug less than half of the Pumpkin Spice mix. You can always add more, so go light the first time to mix the drink to get your perfect flavor. While the coffee is brewing, warm up your mug of pumpkin spice in the microwave, 30 sec or so…just enough to make it warm. Once the coffee is brewed, pour over the pumpkin spice mix and stir. Top with whipped cream if you're feeling festive.
Note: This recipe was inspired by my friend's iced coffee concoction: Perfect & Simple Iced Coffee. Check it out over at Blooming in Bedlam. I mean, you can't drink pumpkin spice EVERY day. Can you?