I've been a champion of the packed school lunch ever since the day I was frightened by a fish stick in first grade.
Seriously, it was gross.
I don't think anyone could get me to eat a fish stick until, oh…college? Back then, I loved bringing my lunch because it meant I got sweet tea and Twinkies, not white milk and peas.
But as a 21st-century mom, packing my kid's lunch is less about love and more about the time. Ok, it's about the love too.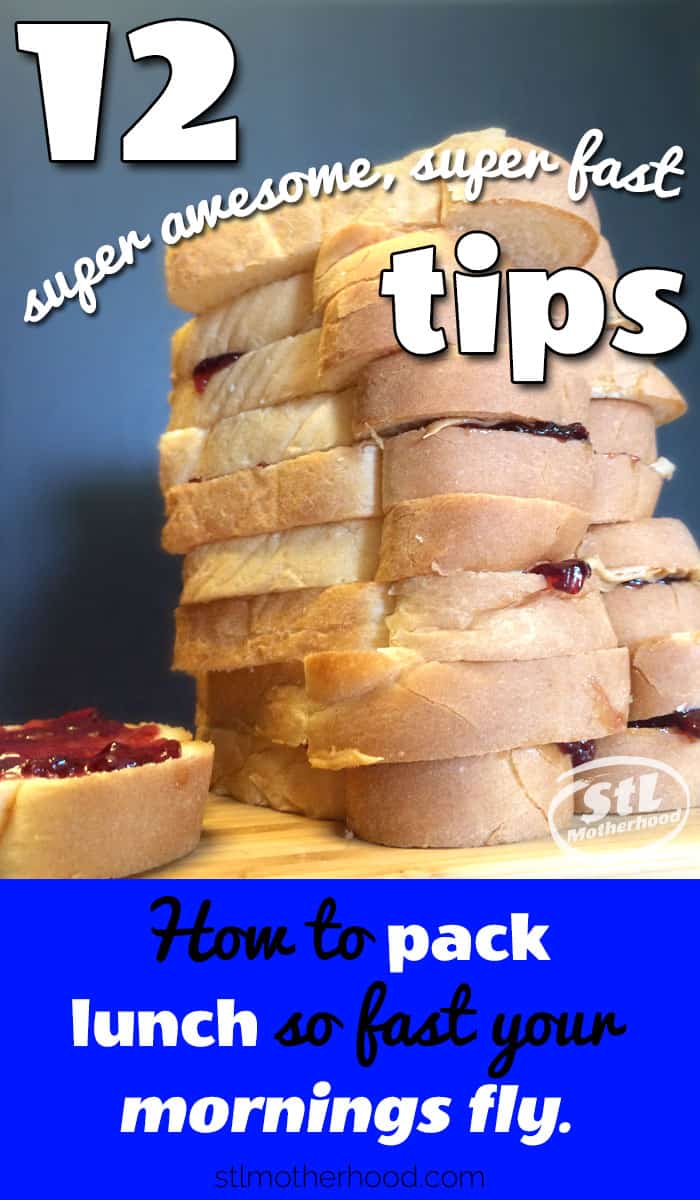 Kids have no time to eat a school lunch
Like a lot of schools, our district is facing a scheduling crisis. They need the kids in, eating, and OUT.
When I discovered my first kid spent most of his lunch period in line waiting for a tray, I renewed my love of the lunch box and have been packing EVERY DAY. Kids who bring their lunch bypass the cafeteria line and sit right down to eat.
Well, and talk…you can't stop that. At least I know my kids have a little more time to eat.
(Psst: School lunch isn't all bad! I recently toured a gathering of school nutritionists and learned how they're striving to make cafeteria lunches tastier!)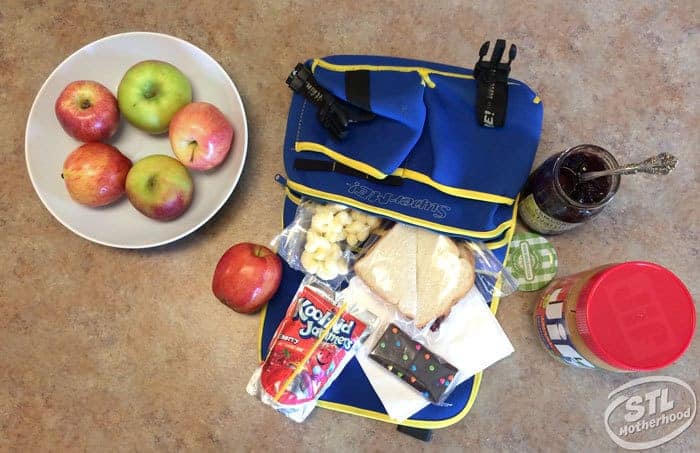 Now, on to the tips that I've been using this year to make my mornings so much easier!
Tips to Keep Lunch Cool
Today's lunch boxes are more insulated than the ones I had growing up! My childhood lunch boxes were metal and came with a matching thermos to keep your drink cool. Lunch boxes were all about what TV show or movie you liked, not keeping your sandwich temperature controlled. Ice packs were unheard of too, you just ate that room temperature sandwich and liked it.
There's still no need for ice packs–just use some of these tips to keep your kid's lunch chilly without the need for a bulky ice pack.
❄ Freeze it all! ❄
Freeze the Juice Pouch! Your kid's drink is guaranteed to be frosty at lunch time…and it helps keep the rest of lunch cool too.
Freeze grapes! Have you had a frozen grape? They're like little popsicles! If the grapes don't stay frozen by lunch time, they're still nice and cold.
Freeze Gogurts! This is a no brainer for yogurt loving kids. Again, the Gogurt may not be frozen by lunch time, but it will be deliciously cold.
Freeze your Sandwich? Ok, this doesn't work for sandwiches with cheese, but if your kid eats Peanut Butter and Jelly sandwichs, it'a stroke of genius. You can also make a week's worth of sandwiches in advance and keep them stored in the freezer.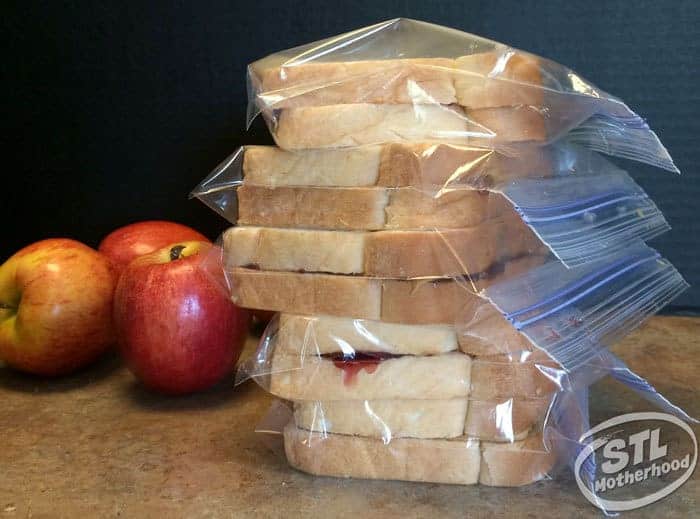 Make it Fast Tips
I once clocked a quarter-mile pacing around my kitchen while packing lunches and making breakfast while simultaneous poking children who needed to GET. UP. NOW.
No, I don't have 3 kids, but I make the hubby his lunch too. (Don't worry, the hubs helps ME out by doing laundry.) These days I save a lot of morning hassle by packing lunches and prepping breakfast in the evening. Bonus points for when you can get the kids to make their own sandwiches! I like to get lunches ready right after dinner, or if I'm cooking something in the oven, DURING dinner prep.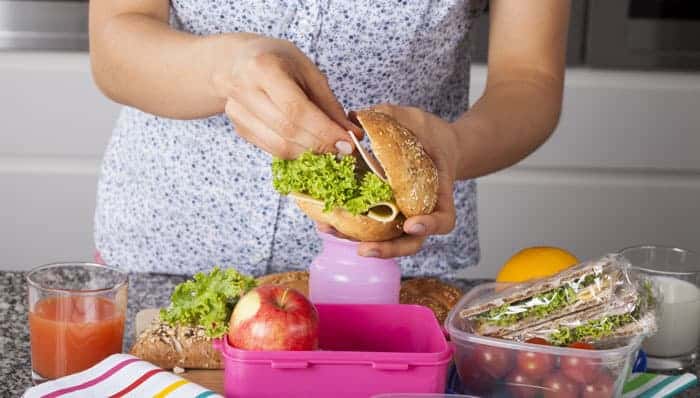 ⏰ Speed up lunch packing
Organize all your lunch goodies in one spot. It can be as simple as a plastic basket for all your sandwich supplies in the fridge, or a box for lunch snacks in the pantry. No more digging through leftovers to find the Swiss cheese!
Use pre-packaged snacks or chips. This might be a tad more expensive than buying a giant bag-o-chips, but I find the convenience worth it. You can also bag up a week's worth of chips yourself.
Add pre-wrapped cheese, like Babybel or any kind of string cheese. They're already wrapped and ready to pop in the bag.
Train your kids to eat whole fruits–they already come with the perfect wrappers. Small whole apples and easy to peel mandarin oranges are perfect for lunch.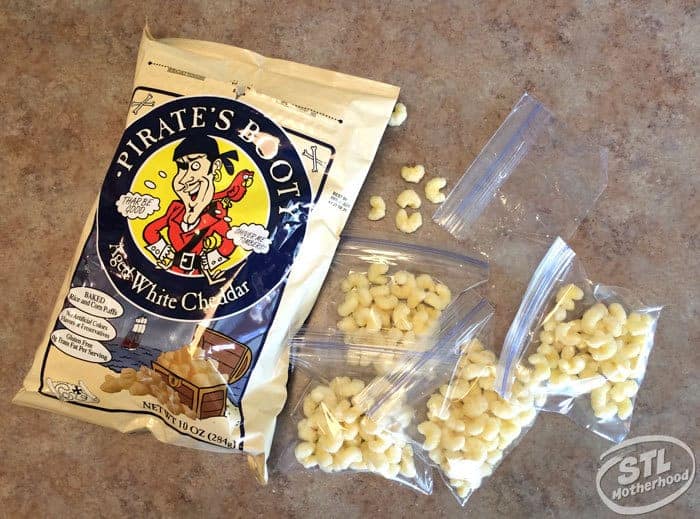 Make it Easy Tips
Lunch packing doesn't have to be a pain. No, really, it doesn't.
Buy an extra lunch bag, or keep one in reserve from last year. Then when someone forgets their lunch bag at school (or the office fridge) you have a backup.
Not into plastic bags? You can save the environment without having to buy an expensive bento box system by using re-usable (but disposable!) plastic containers. Buy enough so you have one in the bag and one in the dishwasher. And when the kids lose a lid or forget their leftover tuna sandwich over spring break–just chuck it in the trash guilt-free.