Tonight a reader told me that her grandson loves our Minecraft Creeper costume for Halloween, but…he has a sister. And she wanted a PINK one. A pink creeper? You're kidding me!
Then I remembered how much Mitch loves his "friendly" plush Creeper he named Splody, and how he keeps asking for all these different colored Creeper mods! We even made a paper craft Cake Creeper!
Yes! A kid can totally be a Pink Creeper!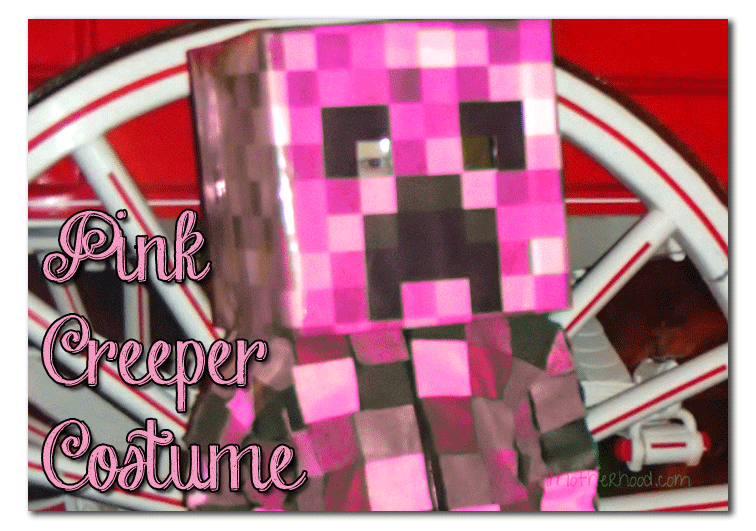 Yeah, I didn't actually make Mitch a Pink Creeper suit. That's totally Photoshopped–I just got the request a hour ago. But it doesn't mean that YOU couldn't make one!
For a Pink Creeper, follow the directions from the regular Creeper Costume, but use shades of pink and red felt for the suit.
And here is is the PDF file, revised in shades of PINK. Just take it to your local copy shop and have these run out on 11×17 paper. There's one for the face and one for all the other sides (you'll need 4 for the remaining sides and top of the box.)

Check it out! Cindy, who asked for the pink Creeper, already started her kid's costumes!! Thanks for sharing Cindy!!