Shrinkable plastic is an AMAZING craft medium! Draw whatever you want on it with permanent markers, pop it in the oven and PRESTO! It shrinks down to (about) a third of it's original size.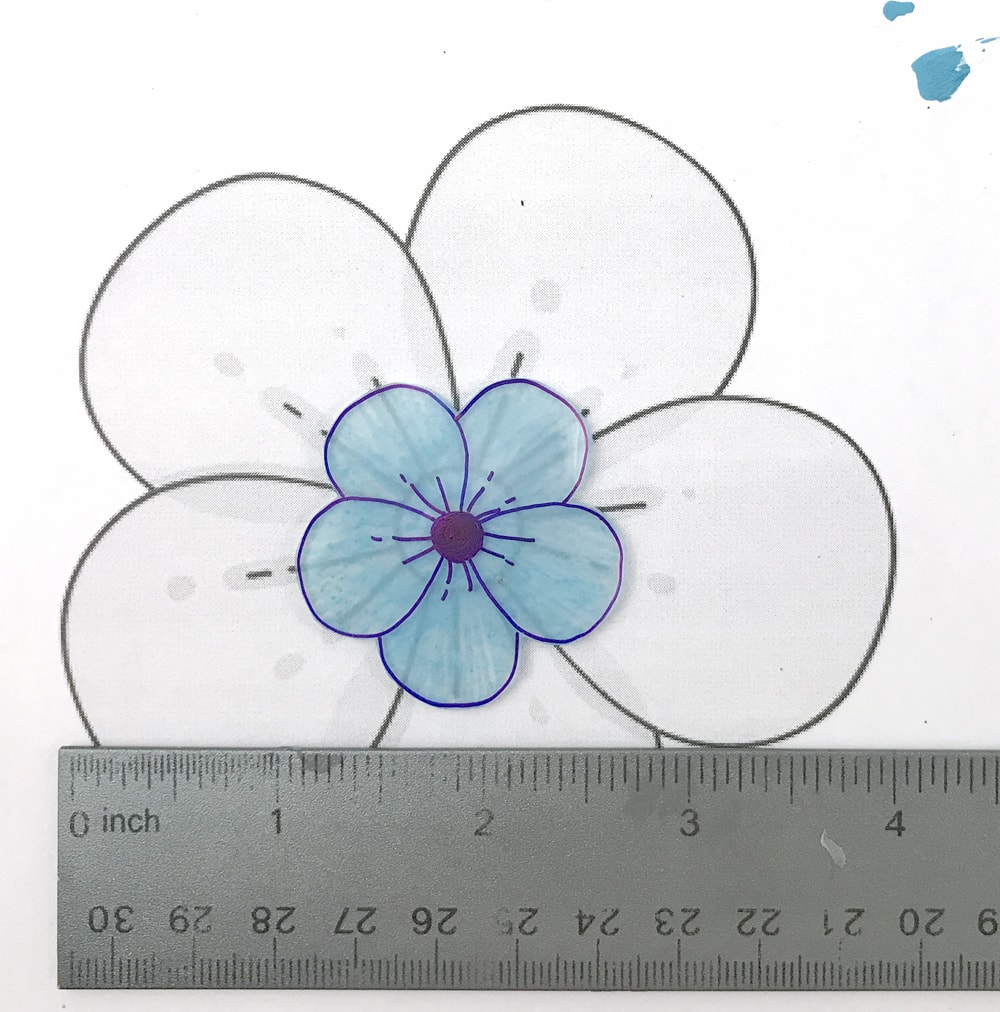 You can make charms, key chains, refrigerator magnets and more with super fun Shrinky Dinks.
What Kind of Plastic Shrinks?
You'll need specially made craft plastic to make shrink art. We've tried Do It Yourself shrinky dinks using #6 plastic and the results weren't good. Other types of plastic don't shrink well, turn weird colors or worse — release smelly chemicals.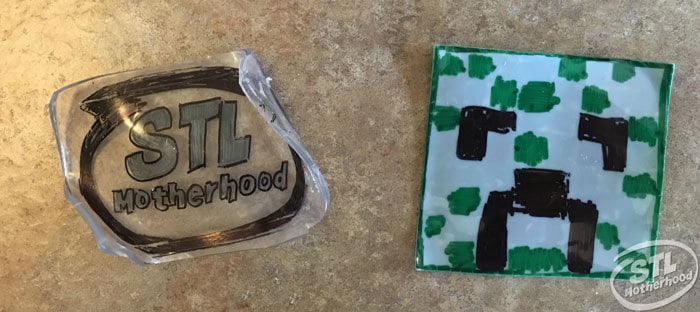 Shrinky Dink "paper" can be found at most craft stores or online at Amazon. I recommend the original Shrinky Dinks brand — in either "crystal clear" for markers or "ruff n ready" for pencils.
Want a complete kit? Auihiay makes a set with everything you need for crafting: 20 sheets of sanded plastic, colored pencils, a hole punch and accessories for making key chains and jewelry.
Got an Inkjet printer? Then you can make Shrinky Dinks straight from your computer with special inkject shrink film. The white plastic is opaque, but it handles your printer's color perfectly. I like to use this stuff from Grafix.
What Can I use to Color my Shrink Art? Can I use Paint?
People have tried all kinds of ways to color their shrinky charms! It's all about matching the right materials.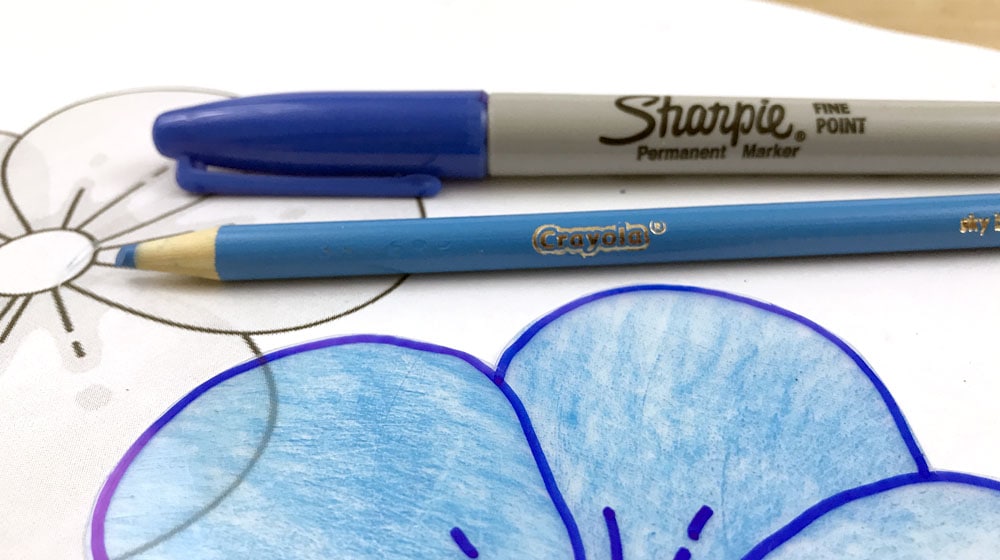 Clear Shrink Plastic is slick, it needs PERMANENT (as in alcohol based ink) markers, like Sharpies. Regular water based markers will not stick.
Sanded or Frosted Shrink Plastic (like Shrinky Dink Ruff n Ready) has a rough side that holds colored pencils and even crayon. You can still use a Sharpie on the slick side for a neat 3D effect.
Inkjet Shrink Plastic is specially made to accept printer ink — its the only kind of shrink paper you can run through a printer. Crafters say it will also work with permanent or archival stamp pad ink. You'll need an inkjet printer that can handle stiff paper. Sadly, my new Epson doesn't have a flat feeder, so I can't use this anymore.
And yes! You can use paint — we tried it! The paint get thick as the plastic shrinks down, but it sticks pretty well. We noticed that paint pens worked the best. Go ahead and try it.

Remember that color intensifies when you shrink the plastic. In the flowers above, a royal blue Sharpie turned midnight blue. When we made a Baby Yoda suncatcher with just Sharpie, his kelly green skin turned nearly black where the ink built up too much. (The lemony yellow also turned quite orange.)
Crayons and colored pencils stay more true to their unshrunken colors.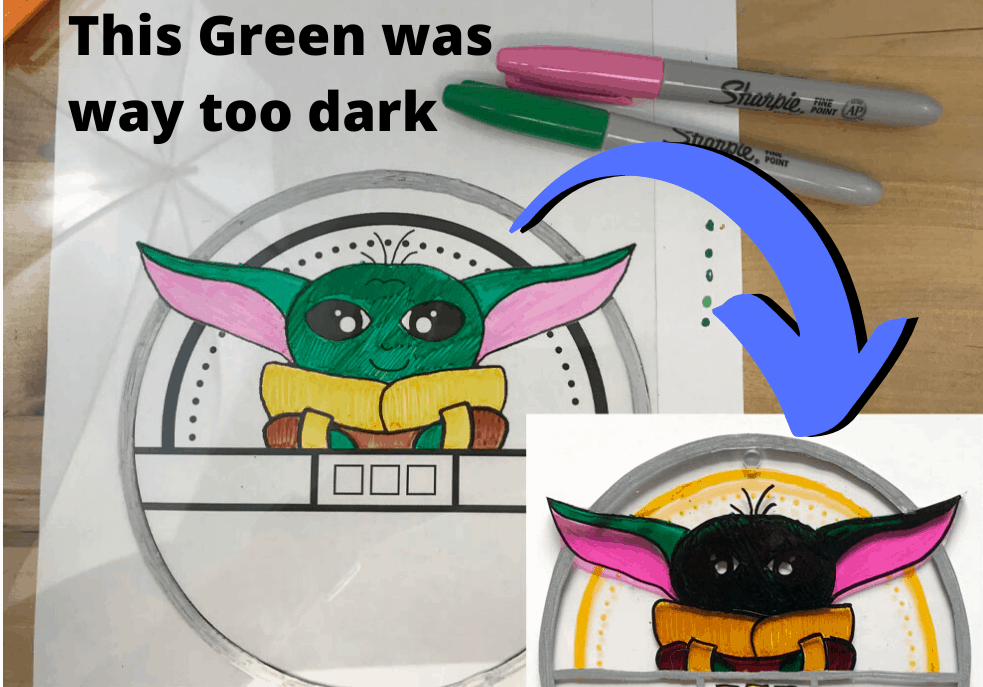 Shrink Plastic Crafts
What can you shrink today?