I love to craft with the boys, so when I got a chance to help write a book on making learning FUN through play and crafting…well, it was a no brainer!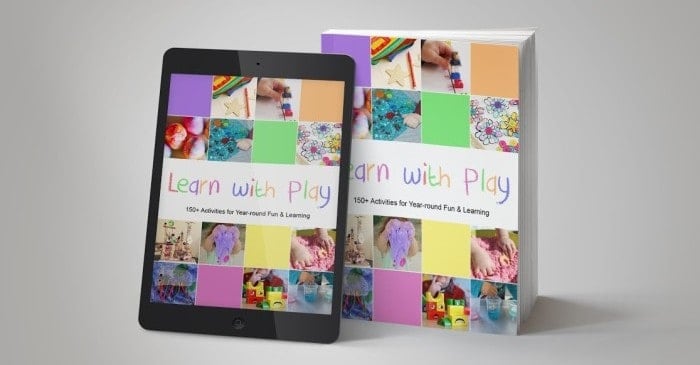 A whole bunch of mom bloggers from all over the world offered up their very best ideas–over 150 fun activities for little kids to make Learn with Play! These are awesome ideas for moms of babies on up to kindergartners. We're talking color sorting, leaf art, tons of play dough, ice painting, math games, writing games, sensory bins, holiday crafts and geez, just a whole buncha really cool stuff!
Oh…and this: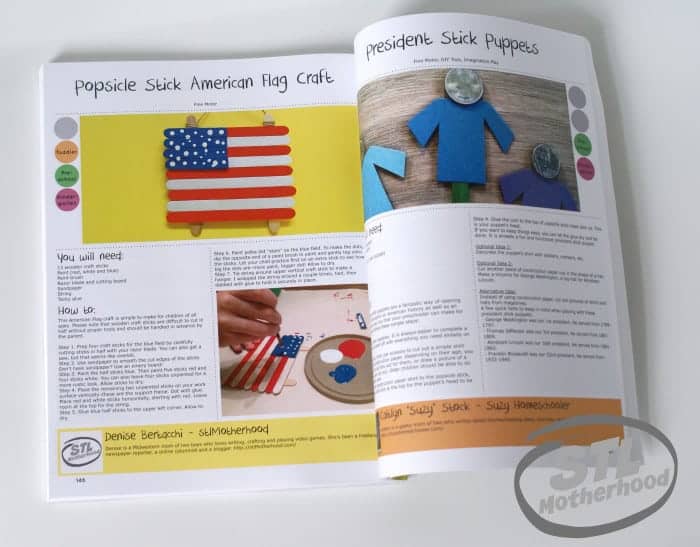 Now, I know what you're thinking! Bloggers wrote a book? Why buy a book when I can just look it up for free? Well, some of these crafts are exclusive to the book. Others are tweaked a bit for the book–with easy to follow directions and plenty of pictures. And besides, it's just really awesome to flip through a real book, stick post it notes all over it, take it out to the backyard, read it in the school pick up lane… And hey! It won't drain your phone batteries or your data!
There's two ways to pick up the book First, you can download an ebook from EBookTag. This is an affiliated link (as in, I get a portion of the profit) direct from the publisher of Learn with Play, and costs $14.95. Click here to get that eBook copy of Learn with Play.
You can also get a copy from Amazon! This is NOT an affiliated link, because Amazon is having a disagreement with the lovely state of Missouri over sales taxes…you know. BUT I don't want to stop you from getting a copy of this book, because it's pretty dang cool. Buy Learn with Play from Amazon HERE!