This year we get to celebrate all things Han Solo for May the 4th (be with you)! Yep, I can NOT wait for my favorite action hero of all time to make his way to the big screen this summer. Even if we're not getting Harrison…it's still Solo, Chewie and the Falcon.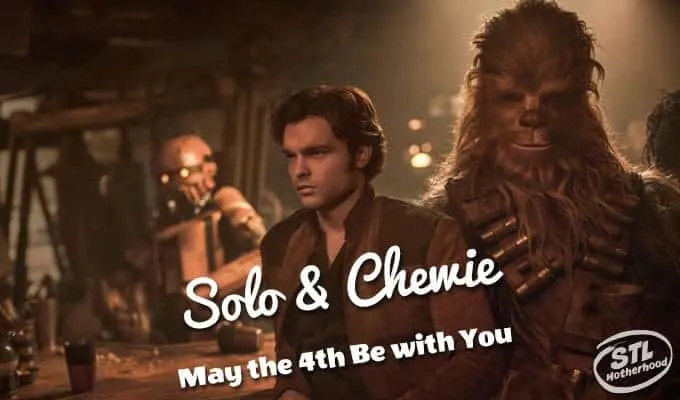 Just in time for May the 4th and the release of SOLO: A Star Wars Story, I've got coloring and activity pages for you, fresh from Disney! Dig in folks! And keep scrolling to watch a couple behind the scenes featurettes from Disney.
Han Solo Coloring Pages!
To download your files, just click here, or click the image. I have both PDF files and jpgs, so print what you need! There are coloring sheets for Solo, Chewie, Lando, the Millennium Falcon and new character Qi'ra.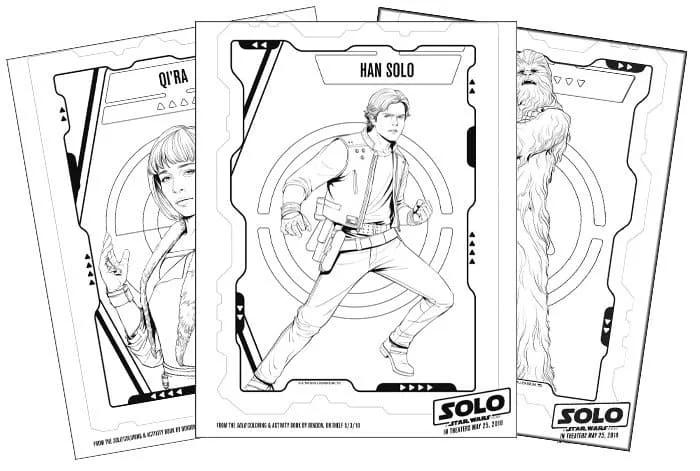 Han Solo Activity Pages!
To download the maze and word search pages, click here or click the image below!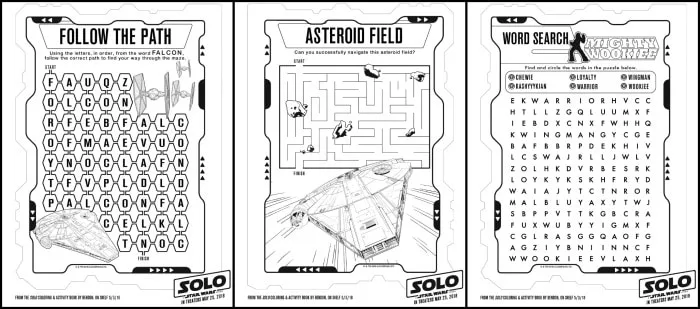 Now…let's Tour the Millennium Falcon!
And…how does a new guy become Han Solo anyway?
Looking for more Star Wars fun? I've got a whole bunch of crafts and color sheets right here!
Also, don't miss our nesting porg craft…it's super cute!