We saw it in the theater. We bought the Blu-Ray. We're already giddy about Rogue One. Oh yes, this is a Star Wars house! May the Force Be With You! Or should I say, May The 4th Be With You!!
I found a TWO totally free, totally official Star Wars Activity books you can print out! Star Wars hosted a "Star Wars Read's Day" in October and these printables were goodies for the kids. It has coloring pages, mazes, finger puppets and everything! There's a Star Wars Activity Book and a Force Awakens Activity Book. Click here to go directly to the classic Star Wars book pdf or here for the Force Awakens pdf.
You can still access last year's activity book! Click here for 2014's book–which has these cute finger puppets.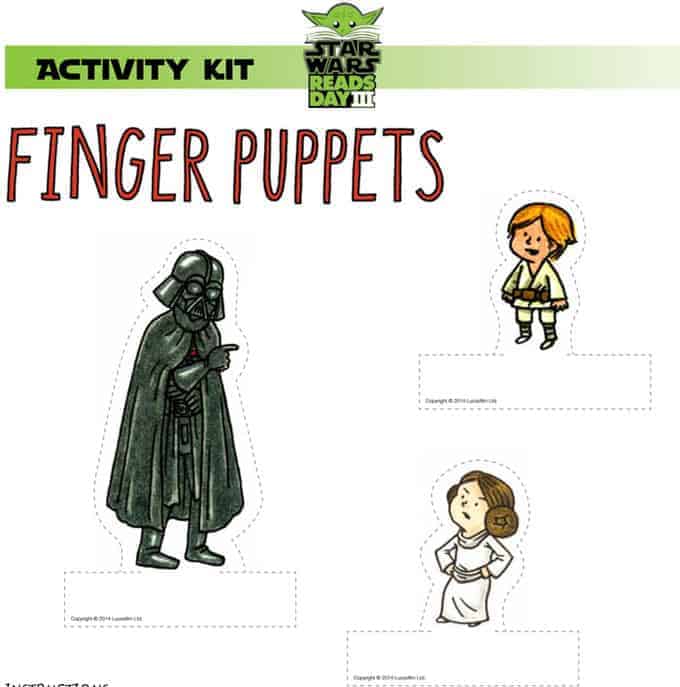 This awesome recipe puts a sci-fi twist on your ordinary STEM experiment slime. Add some chunky Star Wars figures for little Jedis to really dig into! (Parenting Chaos)

This is a classic DIY toys–the foam noodles look like they were just MEANT to be light sabers! And the best thing? Kids can really use them for mock duels!
Follow this link to print out your very own official BB8 Bookmark! Isn't he cute?!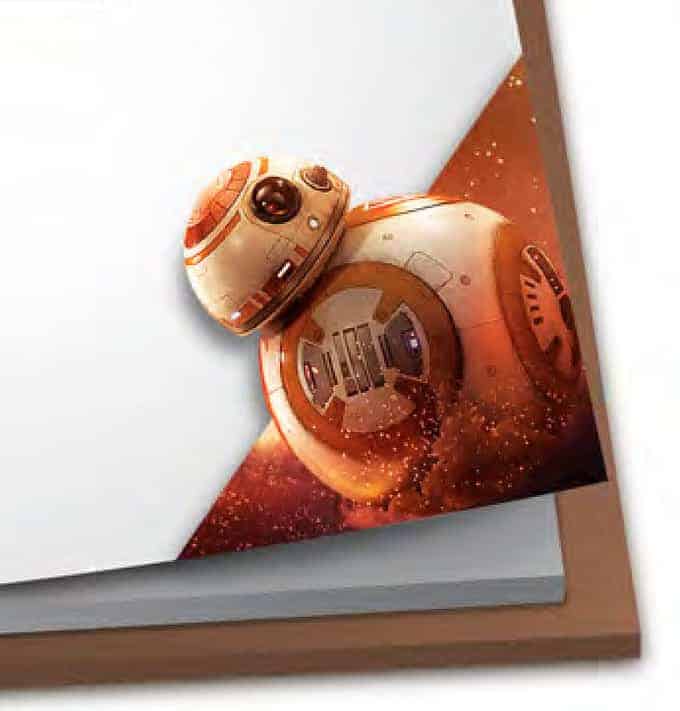 WRAPPING PAPER LIGHT SABERS
Of course you can also make Light Sabers from wrapping paper tubes and duct tape! (Kids Activities Blog)
What about a cool Light Saber you can eat?? (The Joy of Boys)
Got a Nerf gun? Then make some awesome Star Wars practice targets!! (Frugal Fun for Boys)
This one is a little more complex, but if you have a kid artist it's a lot of fun.