It's the Fourth of July and time to break out the Star and Stripes! I have SCOURED the web for the very best, most fun, most Patrotic crafts you can do with your kids to celebrate the 4th of July!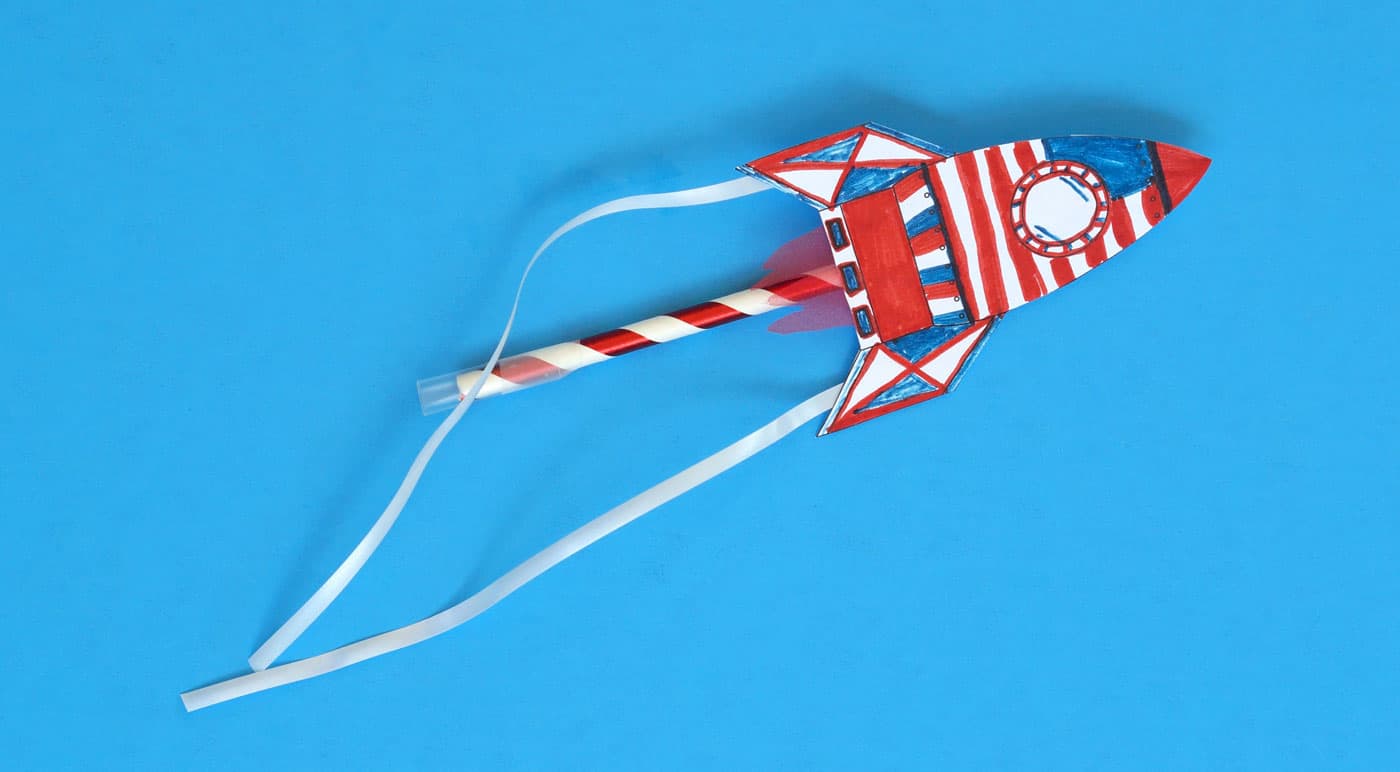 Local peeps: Check out this post on Celebrating the 4th in St. Louis!
Celebrate with Science!
Mitch and I LOVE mixing STEM with our crafts (aka STEAM) and so does Christy! She's not just a mom of boys, but an Engineer Mom of Boys. Her patriotic craft starts out as a Capillary Action experiment, coloring paper towels with food coloring and water. Then she does a second experiment showing oil is hydrophobic (you know, the old "water and oil don't mix" thing). The two experiments are then blended into one Fab Science Flag! See the whole project at From Engineer to Stay at Home Mom.

Make a Fourth of July Party Favor
If you're having a party on Independence Day, you'll want to check out this cute craft! You probably have all the supplies already–a star rubber stamp and a make-up sponge! Check out Organized 31 for the full details!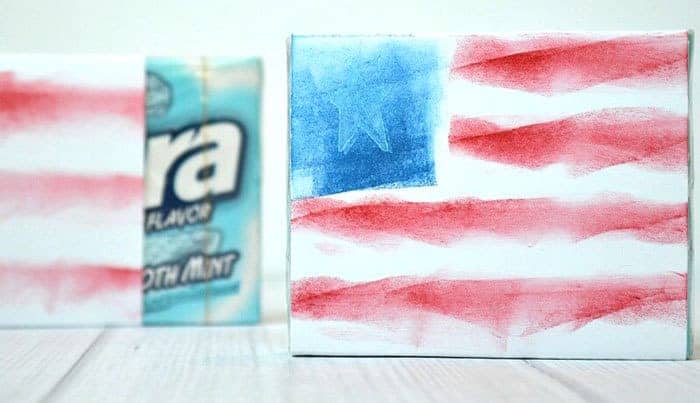 She also made these Firecracker Treats using the same star stamper.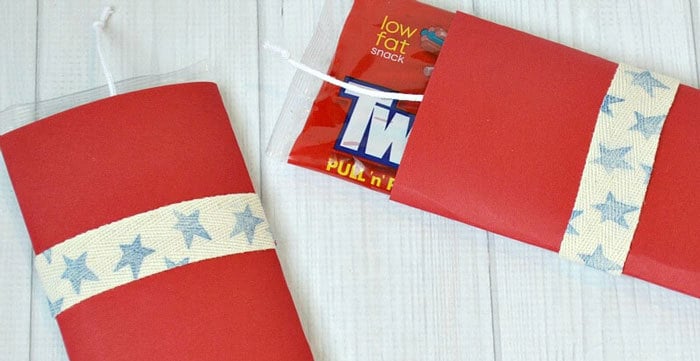 Straw Rockets
You don't need a holiday to make these Straw Rockets from Buggy and Buddy. Visit Chelsey's site for directions and a free printable to make your own.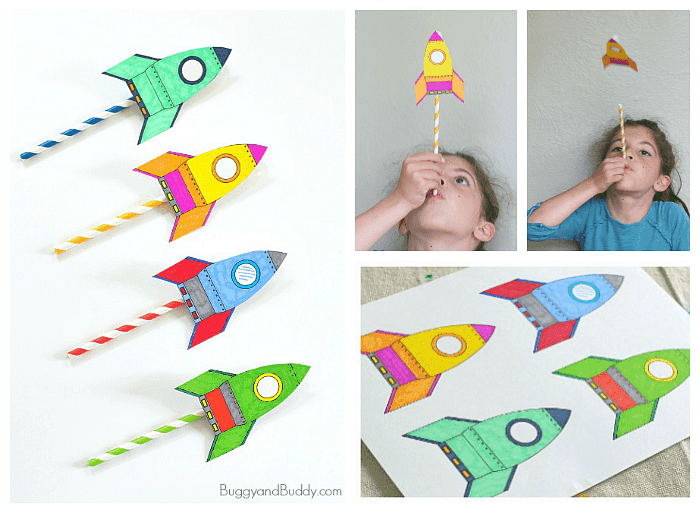 Mitch made some of these Fourth of July rocket straws…and had to put a little extra flare on it.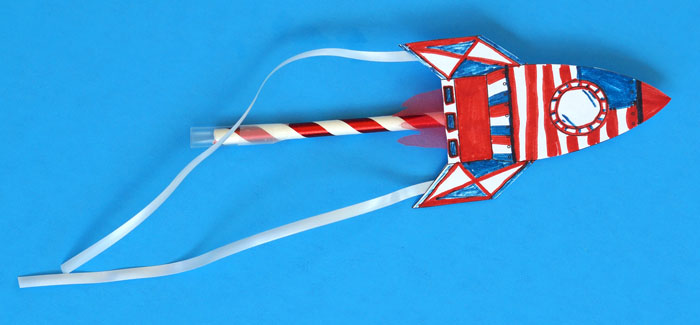 Everyone Needs Red, White and Blue BLING
Chelsey also made this cool necklace with her kids and a Spirit Wand to wave around.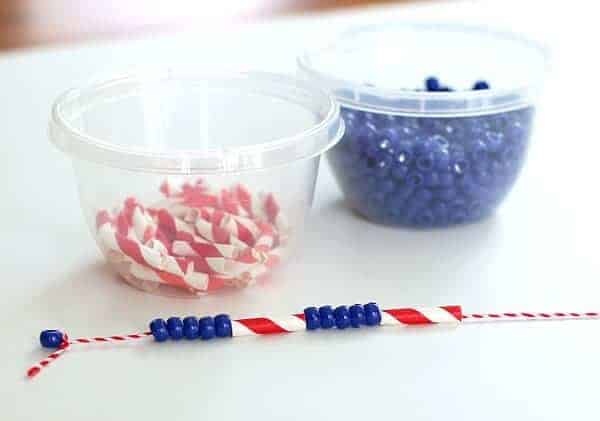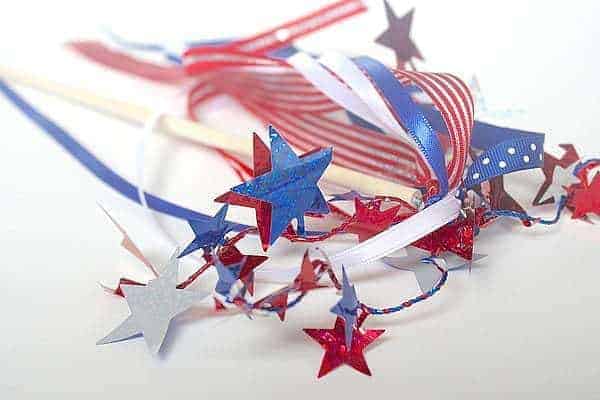 American Flag Quiz "Fortune Teller"
We've had a lot of fun making paper fortune tellers, so when I found Red Ted Art'sU.S. Flag quiz fortune teller I was thrilled!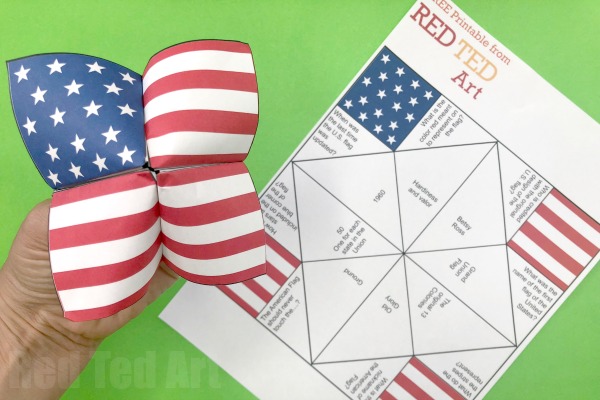 Keep Cool on the 4th of July
Red Ted Art also has a colorful fan your kids can make to keep cool on the 4th! She shows you how to make the fan from a free printable you can run through a color printer, or how to make it from scratch with colored paper. You'll also need some tape, glue and Popsicle sticks! Find the printables and detailed directions at Red Ted Art.
Book it with the Stars and Stripes
If you're a fan of Red Ted Art–we sure are–you know she's got a thing for origami bookmarks. Here's how to make one for your summer beach book! Red Ted Art's American Flag Bookmark.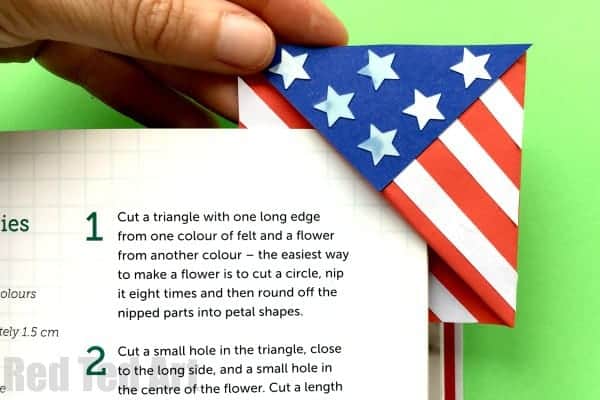 Fireworks Rockets for Kids
Can't shoot off fireworks? No biggie, Shelly from Creating Creatives has the perfect crafty solution! Her super adorable, STEMtasic rockets are fun to make and more fun to fly! Get the details here!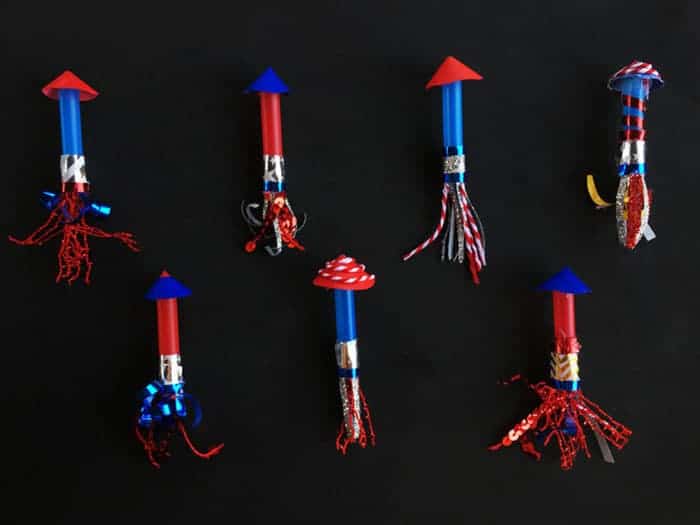 Red, White and Blue Flowers for Littles
If you have littles in the house, these patriotic flowers–made from cupcake liners–are going to be a hit! Melissa from Fireflies and Mudpies can show you how it's done here.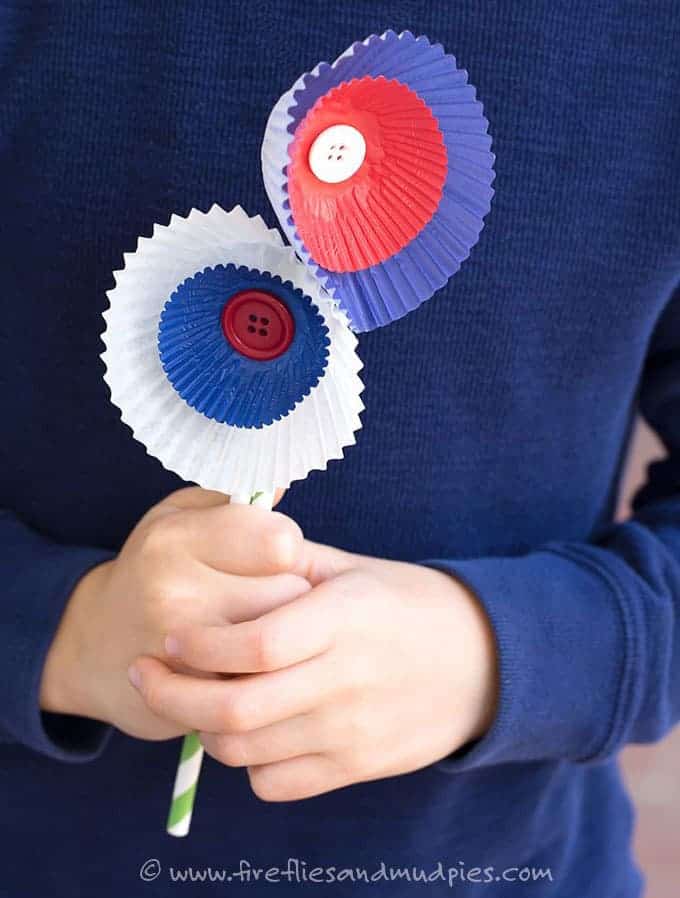 Wear your Patriotism with Tie Dye
Here's a fun wearable craft perfect for summer! Check out the instructions on School Time Snippets.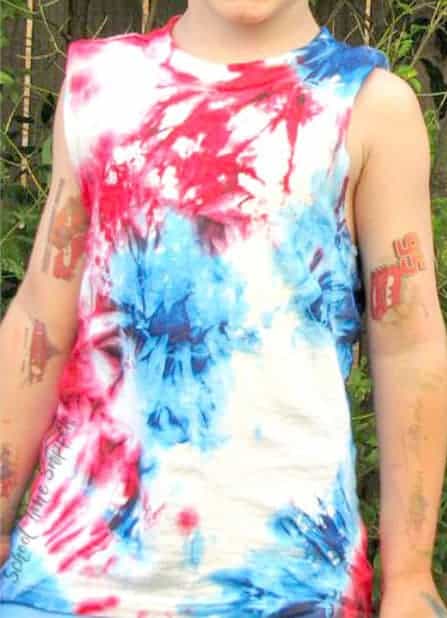 Hang this Patriotic T-Shirt Wreath all Summer Long
Here's a project you can do by yourself or with the kids–upcycle some old red, white and blue shirts into this amazing wreath! When you're done, no one will know you're being thrifty! Find the directions for Stacey's wreath at the Soccer Mom Blog.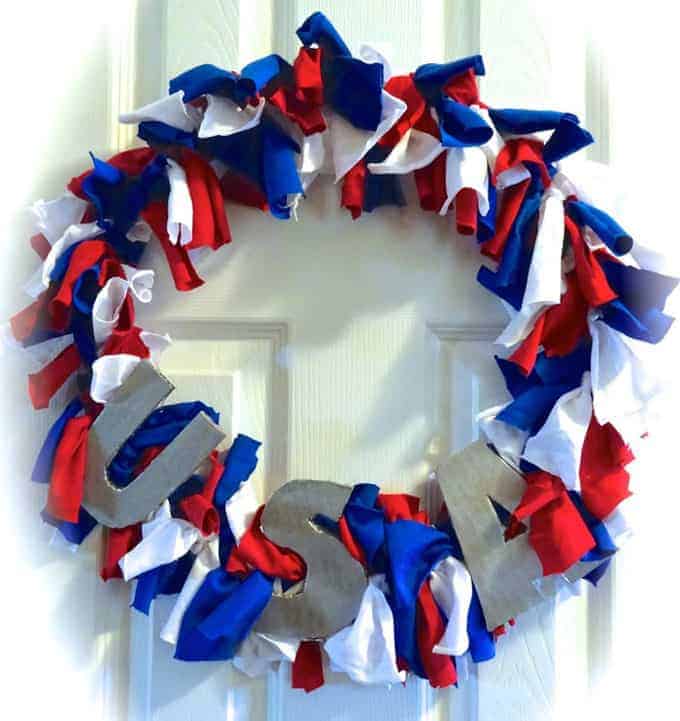 Light it Up with Mason Jar Luminaries
Stacey also made these mason jar luminaries that are just perfect for your patio this 4th of July!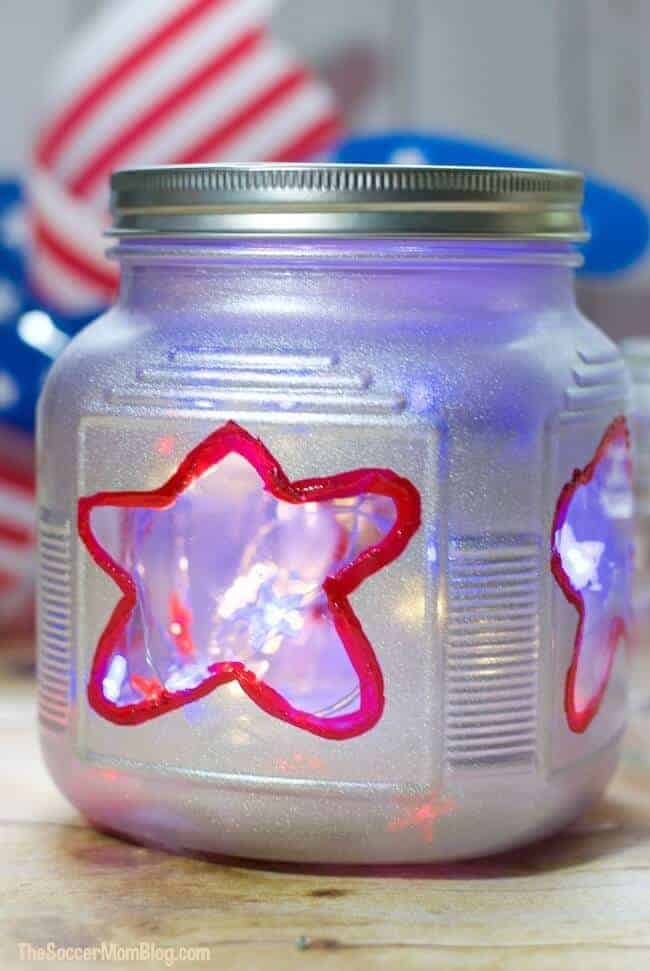 String Up Some Art
If you've nails and a board, you're ready to make some string art! Check out the instructions from Andreja at Easy Peasy and Fun.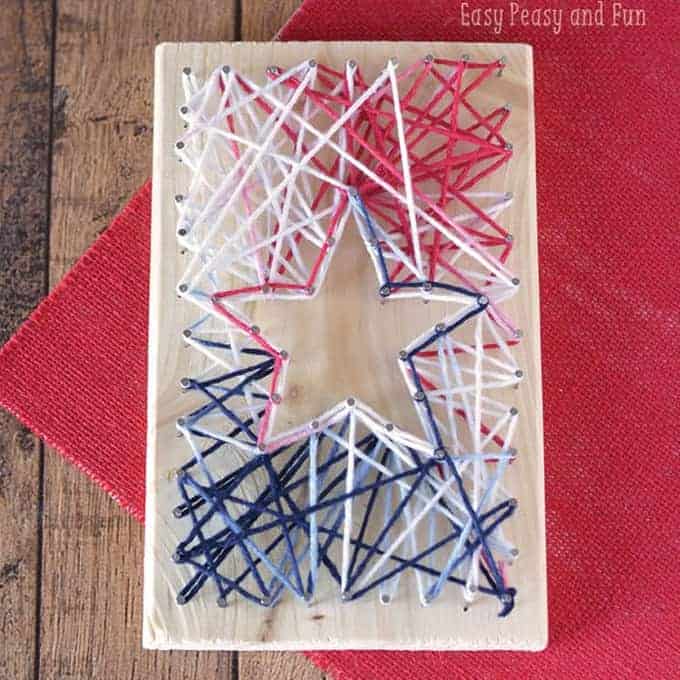 Art with a Dash of History
Remember when you had to memorize the Preamble of the U.S. Constitution? Why not make it fun? Leah from Simple.Home.Blessings has a free printable that you can use to work a little learning into your summer celebration.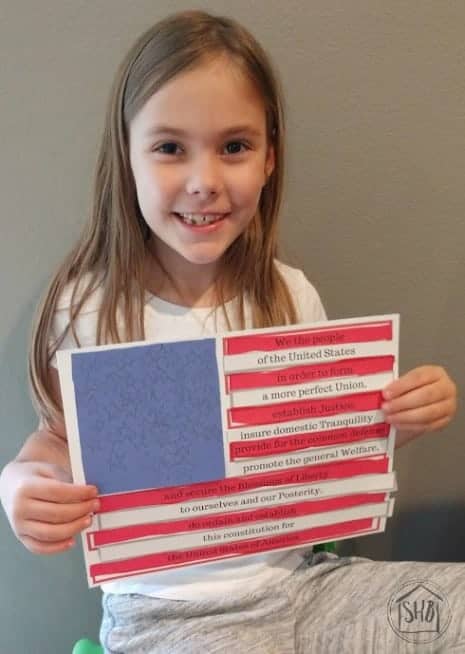 Super Easy Patriotic Tealight Holders
Mitch and I have made tealight holders similar to this, but not for the Fourth of July! I love this kind of craft because it's super easy for little ones, but turns out super cute! Get the directions from Laura at Sunny Day Family.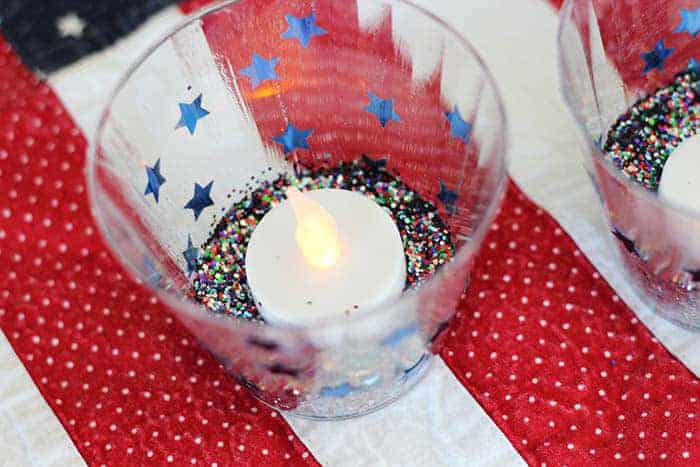 Craft Stick Old Glory
This was one of the first crafts I made with Ryan that I loved so much it hung on the wall for years. Later I had Mitch make one too! Learn how to make this popsicle stick flag here on my own blog.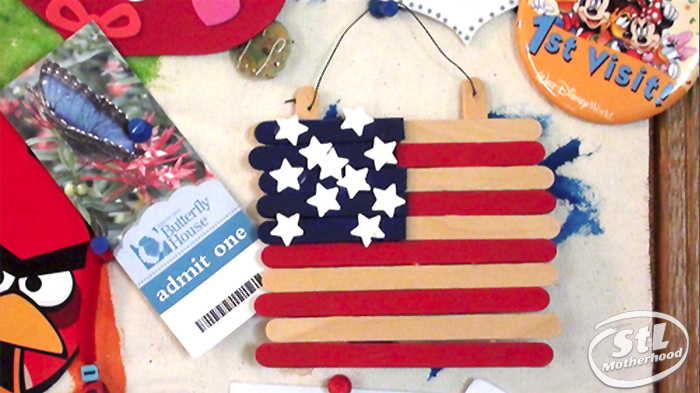 Celebrate the Fourth of July, Minecraft style
If your kid plays Minecraft, then they might want to make US flags to hang on their base! This in-the-game craft turns a banner into a pretty decent flag! And yes, that's my player in the photo, er screen shot.