Mitch worked very hard on this project. He made a teeny tiny house from clay so we could bring you a DIY fairy garden terrarium made from–get this–a soda bottle!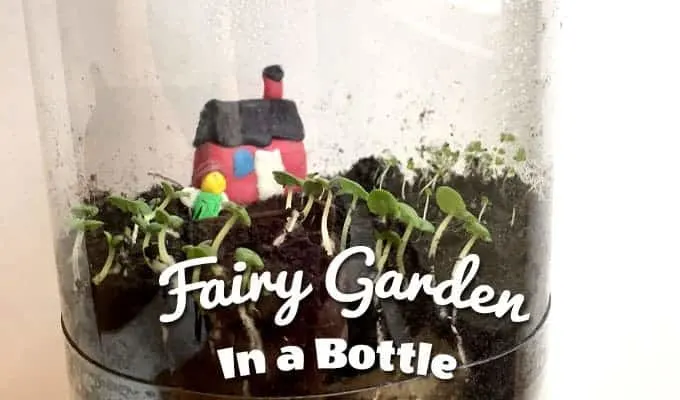 Fairy Garden in a Soda Bottle
You might recall that we've done this project a couple summers ago and called it the Soda Bottle Green House. Since then I've been wanting to put together a fairy garden–especially since our recycled fairy house was so much fun! But you can't really fit a milk carton inside a soda bottle and still have room for plants, so we pulled out our shrink ray!
(Want another tiny garden project? How about a garden in an Altoid tin??)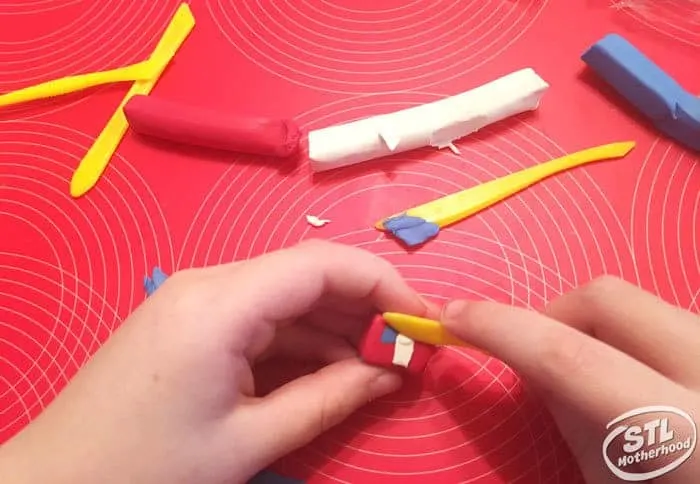 Make a Tiny Clay House
Mitch has been having a lot of fun with sculpting clay, so I asked him to make the smallest house he could. Nice job, don't you think?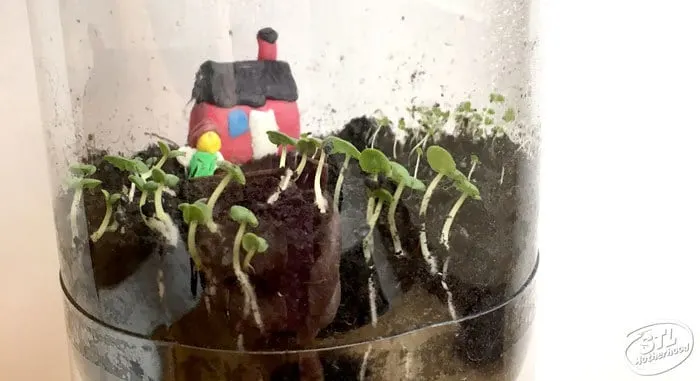 If you don't have sculpting clay, you can whip up a batch of homemade play dough!
After constructing the soda bottle garden, we added the house and my tiny fairy, then planted the seeds. The sculpting clay is holding up well to the damp environment and looks pretty cool too!

Spring is the perfect time to make a soda bottle green house–it's the easiest time to find seeds for sale at your favorite garden center. All you need are a couple soda bottles, wicks (from the candle aisle of the craft store), dirt, seeds, scissors and a drill (to put a hole in the cap). The full directions are over here at Soda Bottle Green House.

Our Soda Bottle Terrarium
Last time we used two 2-liter bottles , but this time around we used smaller 1-liter bottles. The new terrarium is smaller and fits nicely on my windowsill. Pretty soon the basil we planted will grow bigger than the little fairy farmer inside!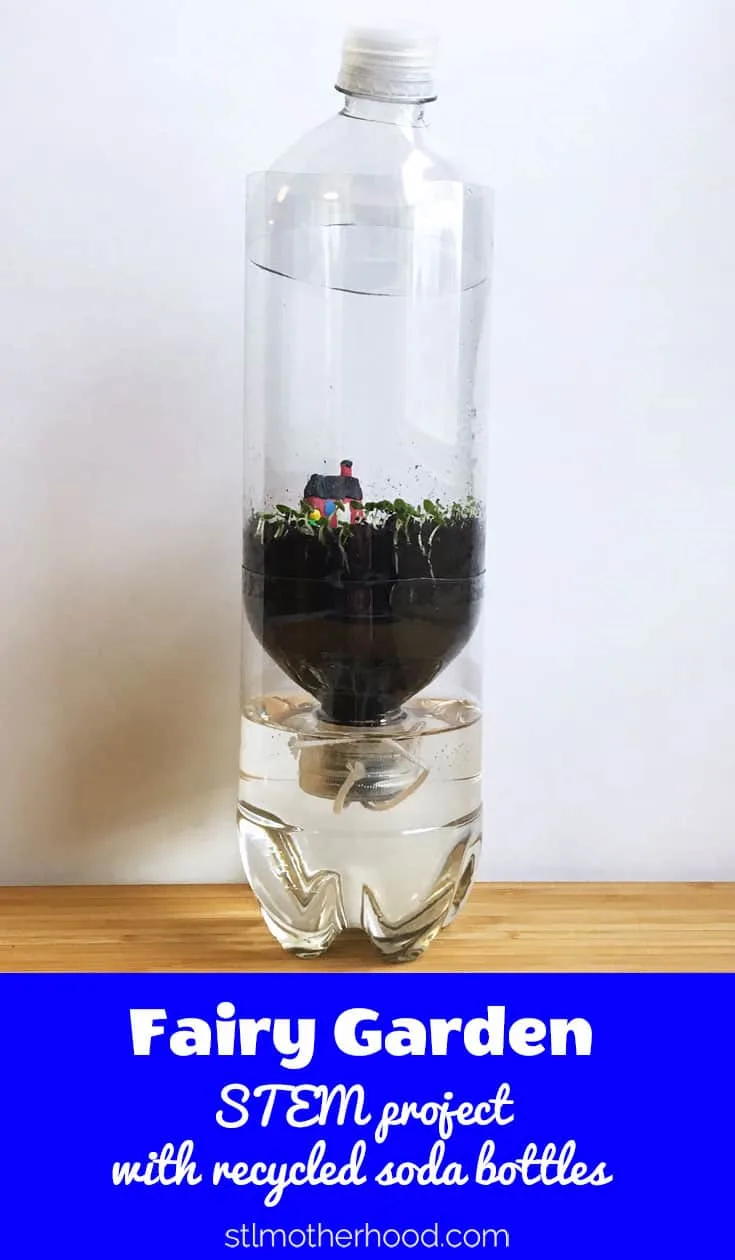 Want more green growing experiments? Then check out this one where Mitch grows…and names…a potato.