This summer looks a LOT different than any other summer I've seen–as a mom or a kid! Many of our summer traditions, like day camp and summer camp, have been canceled. But that doesn't mean SUMMER has been put on hold…we're just going to make our OWN fun in our BACKYARD.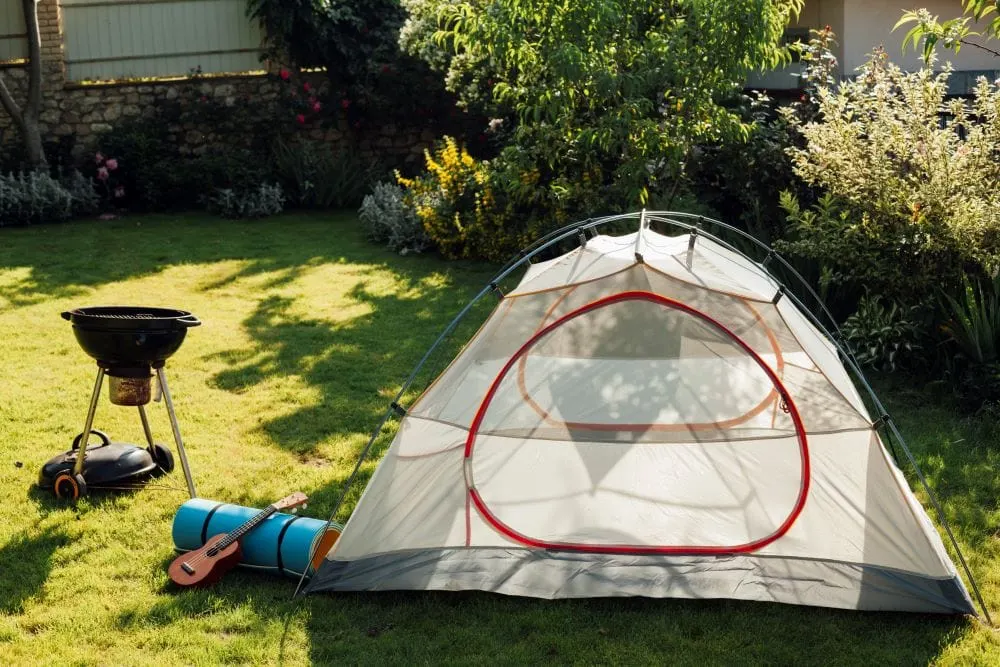 How to Camp in Your Backyard
Camping in your backyard is SUPER easy. You don't have to load up your car with tons of gear or coolers full of food, plus you have access to a real bathroom with running water! And if your kids get afraid of what goes bump in the night, you can always retreat to the living room.
First, You'll Need a Tent
If you own a proper tent–well, you know what to do! Go ahead and set that baby up in the yard and let the kids use it as their base of operations for the day.
But what if you don't have a tent? No problem! You can easily make a kid sized tent from tomato stakes, clothes pins and a sheet. I LOVE this teepee style tent that would be great for day time play and doesn't need a bit of sewing!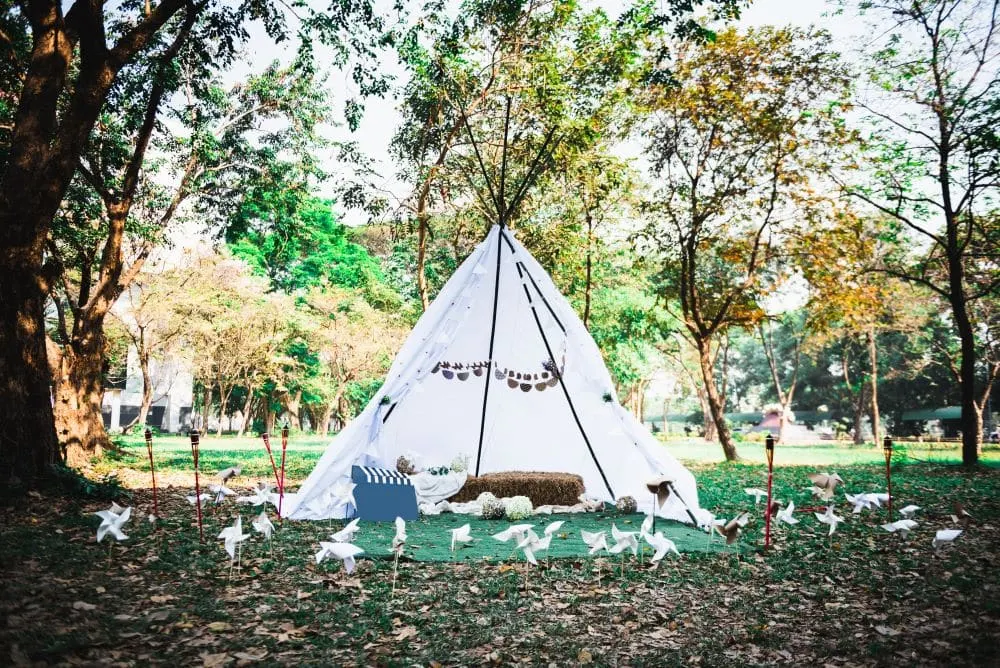 A note on water proofing: even if you plan your backyard campout for a clear, dry evening…you'll be damp by sunrise when the morning dew shows up. If the kids are sleeping outside, use rain proof materials to keep them dry.
Fire Pit or Fire Craft?
It's not camping if you don't have a camp fire! When your camping at home you have two–maybe three–choices on camp fires. Have a fire pit? You're golden! Pull up the camp chairs and gather 'round the fire for roasted hot dogs, s'mores and maybe a few campfire songs.
Younger kids will enjoy making a campfire CRAFT. Yep, you can totally fake a fire when you craft one from colorful paper and a tea light.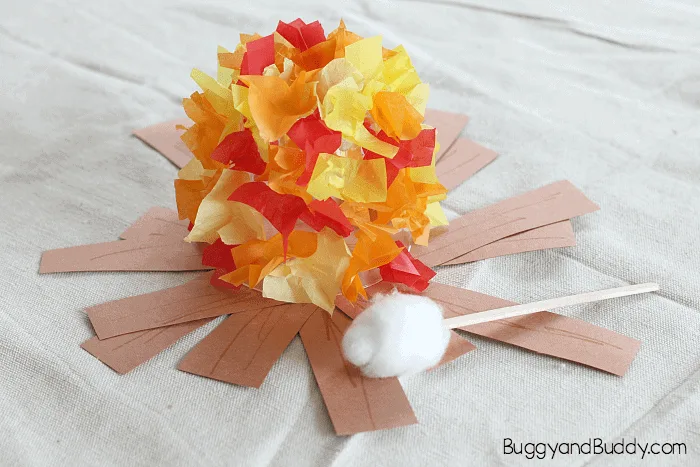 Another option is a REAL fire that's carefully contained for use on on your patio. Did you know you can make a tiny fire pit in a terracotta pot? Try it! This mini fire pit uses just enough charcoal briquettes to roast a marshmallow, without the worry of having your little ones standing close to your BBQ.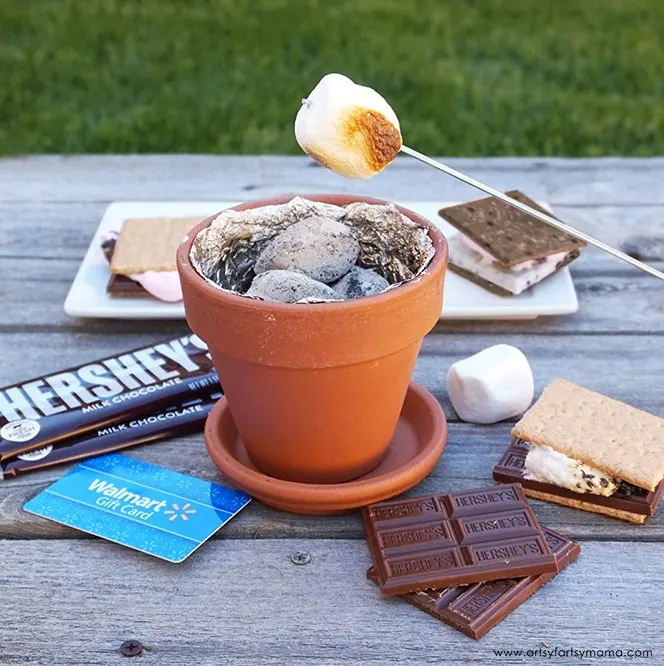 Light the Night…safely!
Once it gets dark, turn off your house and backyard lights so the kids can use flash lights, glow sticks and maybe even catch a few lightning bugs. And if the fireflies aren't out yet, you can make a few!
When we go camping, we always bring our enormous Coleman lantern. For backyard camping? How about this fun lantern craft made from a plastic jar? It's fun to make and completely safe to use in your tent or bedroom.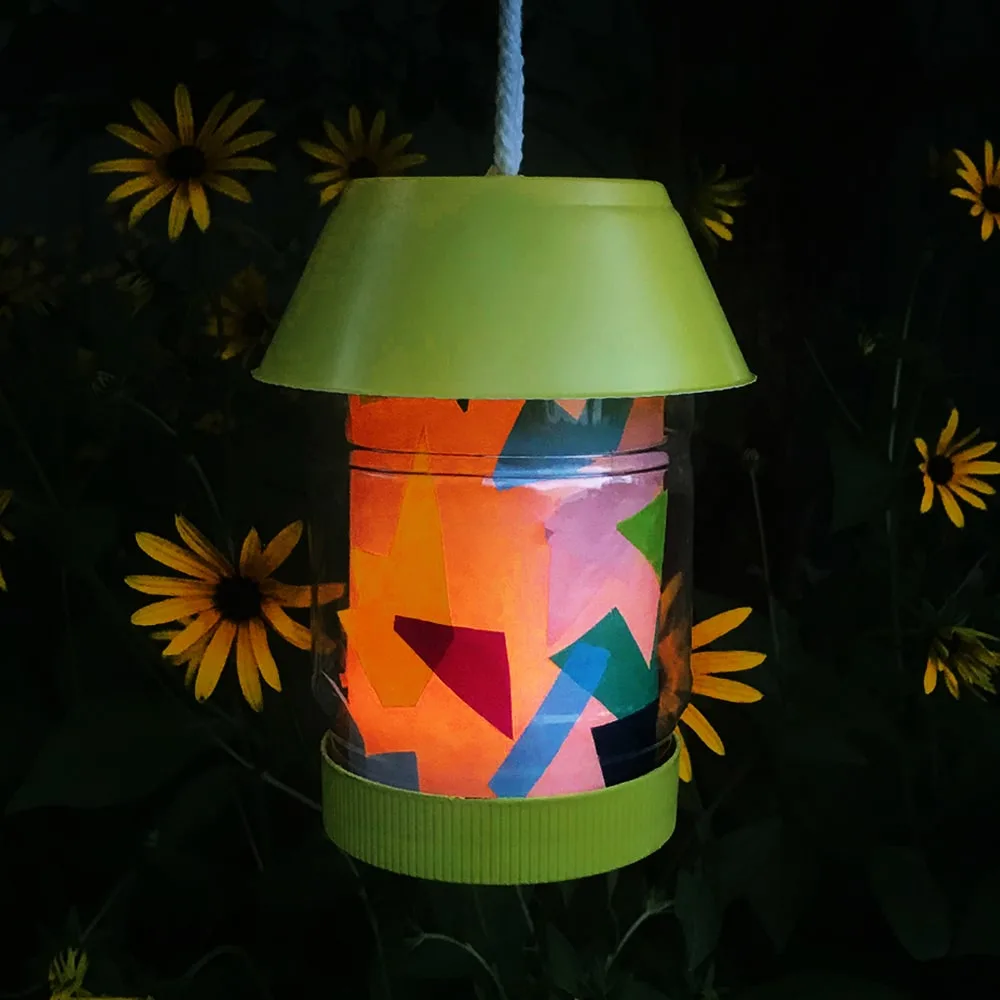 Play Camp Games
Now that you've got everyone outside, how about some camp themed games? You can play a nature scavenger hunt or learn how to navigate with compass! I love this Compass Treasure Hunt you can set up when the kids aren't looking — you can scale it down to fit around your house.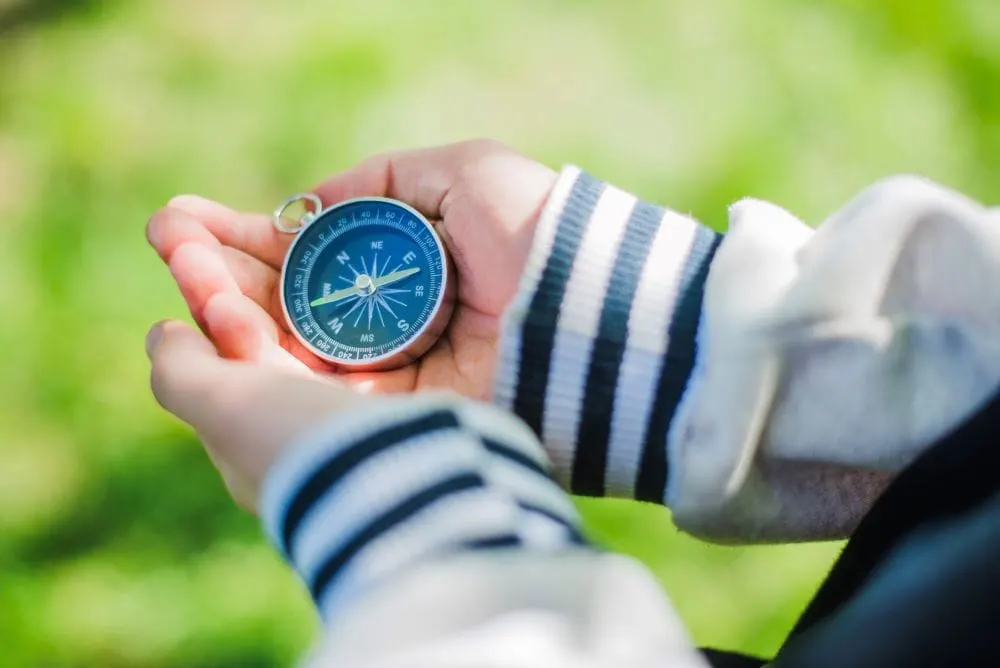 You can also play backyard games like horseshoes, bean bag toss or Lady Bug Tic Tac Toe with painted rocks.
Make Nature Crafts
Besides painted rocks, being outside is a great time to craft a fairy house from sticks and leaves (with a dairy carton foundation). And of course, you can always break out the Nerf!