Beat the I'm bored blues with this totally random list of 10 Awesome Ways to have fun in Downtown St. Louis…with kids.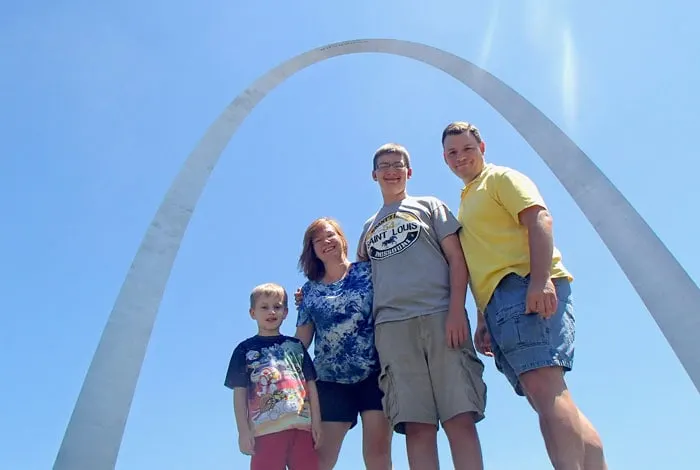 We've all been there. The kids are bored and you're running out of ideas of what to do with them. Go to the zoo…again? Hit a park? Been there, done that.
Here's my solution for you: play hometown tourist and visit downtown St. Louis! You don't need to wait for Cousin Eddie to drop by to do a little sightseeing! So put on your Cardinal's hat and best vacation wear for a trip downtown!
Now hand me that Hawaiian shirt why dontcha….
10 Awesome Ways to have Fun in Downtown St. Louis with Kids
1) Visit the Gateway Arch. Have you been to the Arch since it's been remodeled?? It looks awesome and there's lots of new stuff to see! Get some tickets to the top and find out if people really do look like ants down there.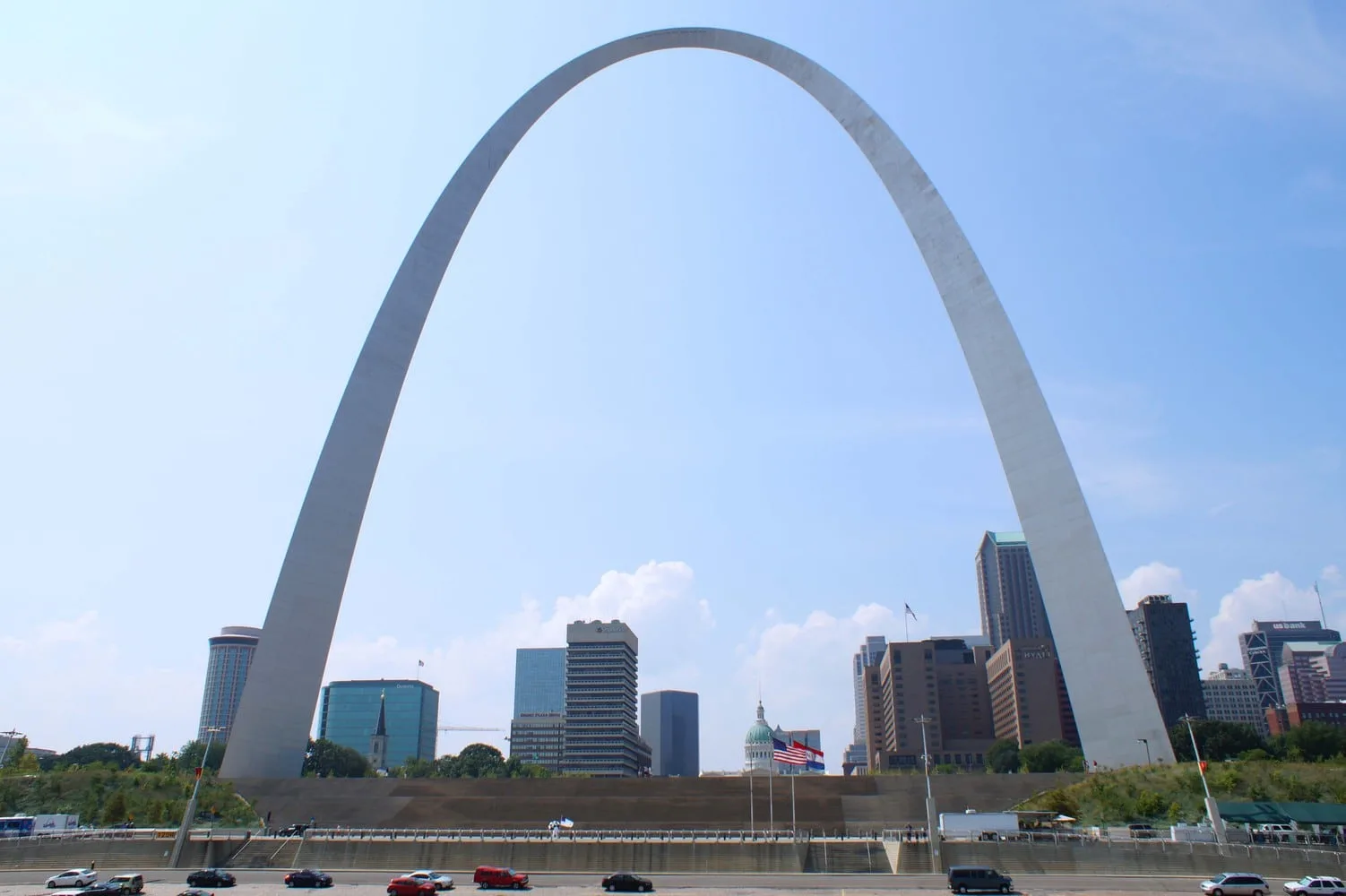 2) Pretend to be Mark Twain. Twain was from Missouri you know, and he even piloted a river boat on the Mississippi as a young man. You can ride a faux paddlewheeler named after a couple of his book characters: The Tom Sawyer and Becky Thatcher. Sightseeing tours last an hour and leave from the foot of the Arch.
(Editor's note: I took a ride on the Becky Thatcher while 9 months pregnant and way past my due date. I was hoping to dare the baby out by putting myself in the most awkward place I could think of…in the middle of the Mississippi River. It didn't work. But Mitch was born the next day.)
3) Check out Kiener Plaza. It's been remodeled and now has a really good playground.
4) Tour the Anheuser-Busch Brewery. Yes, you can take the kids. There's a free tour and a $10 tour. Both come with beer.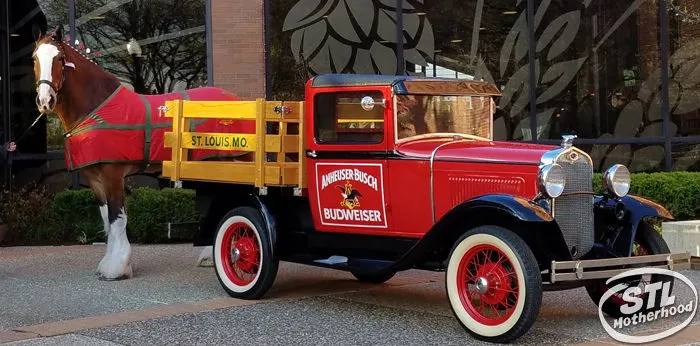 5) Pay your respects to the Man. Visit the Stan the Man's statue outside of Busch Stadium. Stan is one of Cardinal Nation's favorite sons…though not everyone thinks the statue did him justice.
6) Play in a fountain. CityGarden is one of the coolest parks in town, and your kids will have so much fun they won't realize they're soaking in art as well.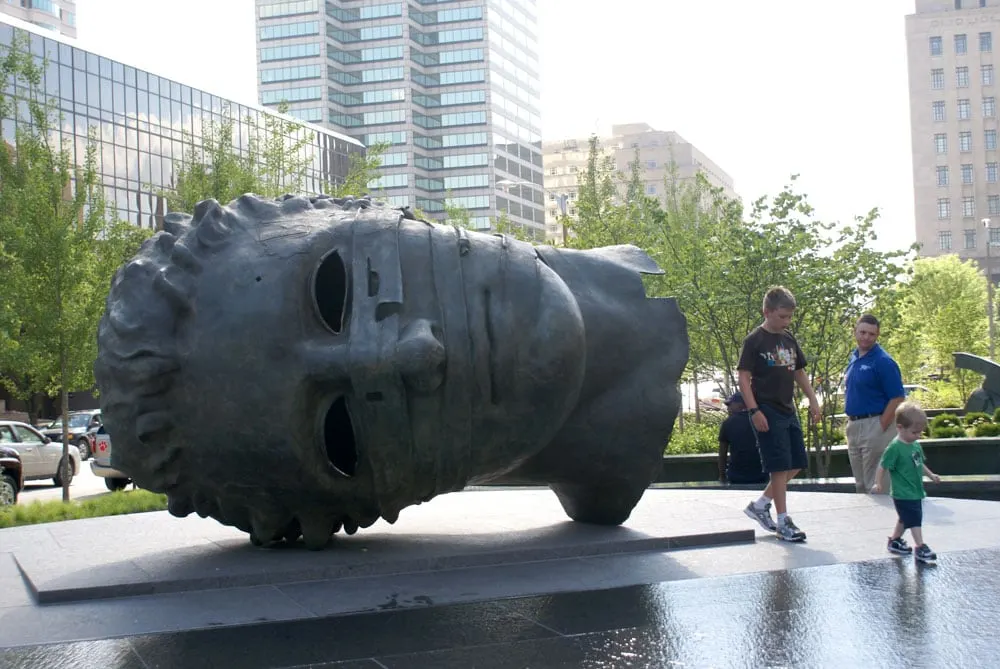 7) Have a some old spaghetti. Wait, that doesn't sound right. Dine at the Old Spaghetti Factory on Laclede's Landing. It's not The Hill, but the building is fun, the food is tasty and the bill is surprisingly cheap.
8) Eat the best pretzel in the world. Gus' Pretzel sticks are a popular St. Louis fundraiser item and can you can find the regular twists (frozen) in most local grocery stores. But if you're near the brewery, stop by for a fresh one. Bring cash, they don't take plastic. Ok, they take credit/debit if you're buying at least $20 in stuff. That's a lot of pretzels.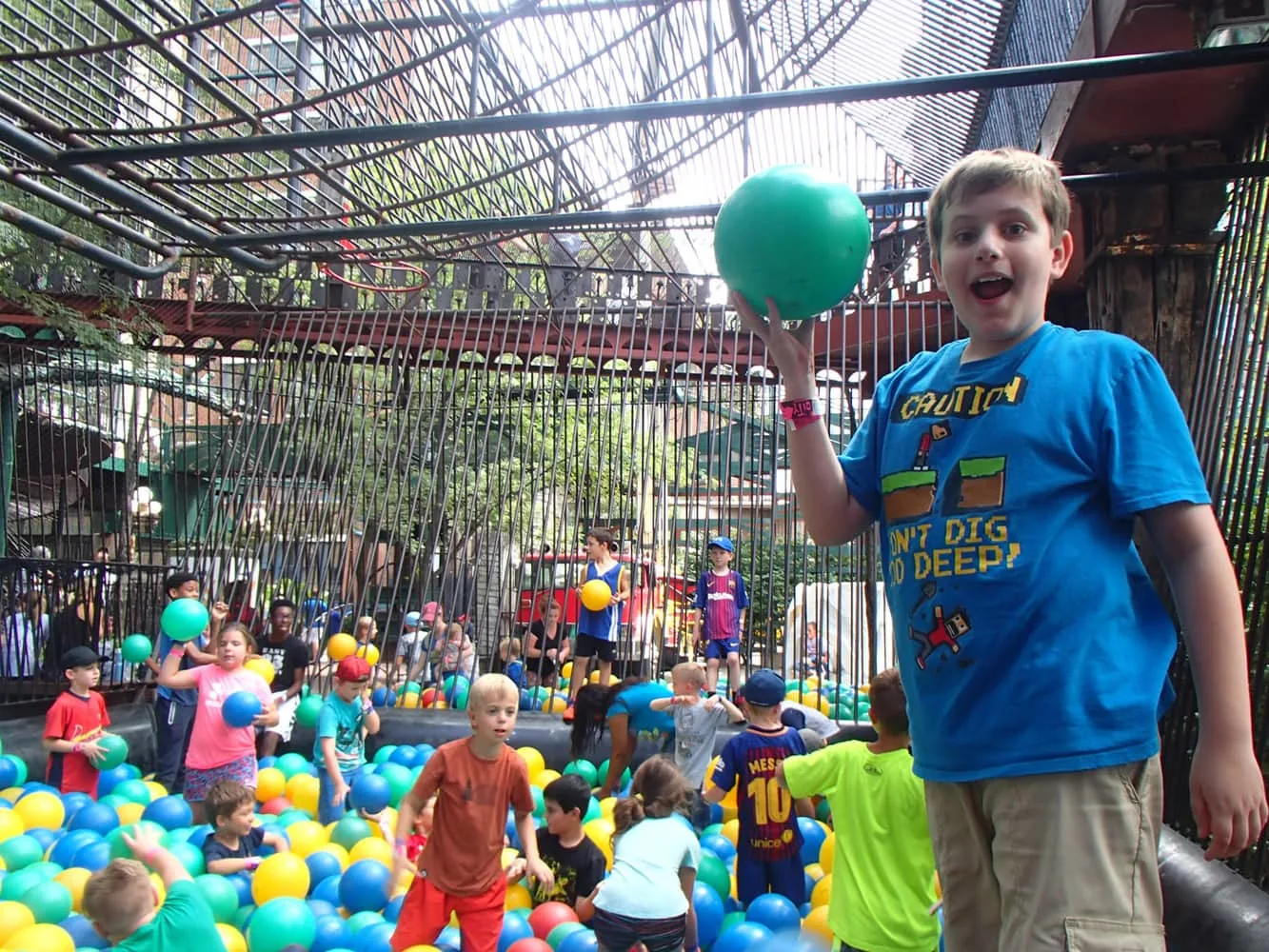 9) Go city spelunking. Take the kids to the City Museum, the most interesting interactive "children's museum" in the country. Seriously, Google it. You can crawl through tunnels, can climb on art and slide down a SEVEN story slide in this converted factory-o-fun. Warning: this museum is not safe for helicopter parents. You'll want a helmet. And kneepads. Maybe some GPS locator device to strap to the children. (Is she gone? Ok, everyone else: you'll have a blast!!)
But seriously, this place is for older kids. Leave the babies at home.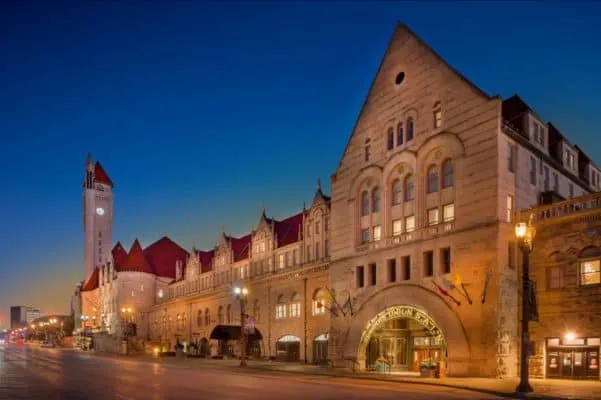 10) Time travel to Union Station. Ok, I'm not going to lie, Union Station is in a "rebuilding" phase–you've no doubt heard about the big fish tank they're installing, right? Right now the only fish you'll see are in the pond outside, but the St. Louis Wheel is now open, and so is the new Soda Fountain restaurant. By Christmas 2019 there will be sharks and all manner of fish to watch! You can avoid the parking fee by taking the Metro Link, which stops just outside.