If your kids are too small to carve a jack-o-lantern with a knife this Halloween, try a snazzy no carve pumpkin instead! You can decorate real pumpkins, cute little mini pumpkins, or faux pumpkins.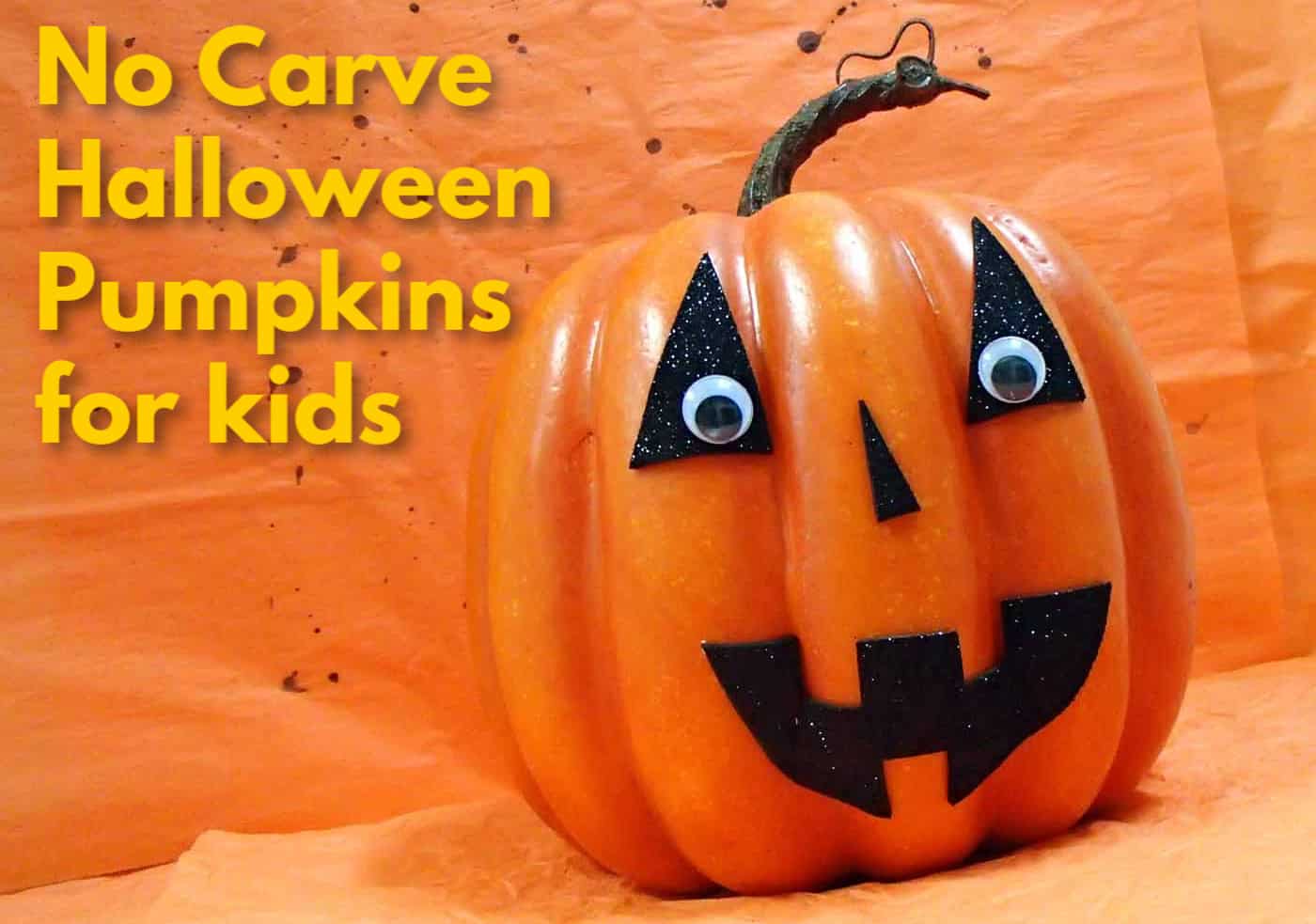 When Mitch was a little guy he had a serious thing for googly eyes. He'd put them on Every. Freaking. Thing! It was no shocker that he was delighted with these pre-schooler safe googly eye jack-o-lanterns. And every night he'd rearrange them. Eventually, I just handed him a bowl of eyeballs and tape and let him go to town with the foam pumpkin collection.
More Halloween Fun:
Free Halloween Coloring Pages
Our Favorite St. Louis Pumpkin Patches with a map!
Make Halloween Brush Bots
Ghost Ball bean bag Game
Purina Farms Howl-o-Ween
Boo at the St. Louis Zoo
Why choose a Fake Pumpkin?
Foam craft pumpkins are more versatile than the real deal. Your kid can decorate the pumpkin over and over again, all month long. Then when Halloween is over, pop off the face and use it as a Thanksgiving decoration!
Use a Real Pumpkin
You can also use a fresh pumpkin for this no carve technique. This can come in handy when your kids drag you to the pumpkin patch…weeks before Halloween! As long as you don't pierce the skin, a real pumpkin should stay fresh all through October.
After all, a jack-o-lantern only lasts a few days. And no one wants a rotten pumpkin on Oct. 31. Ewwwww.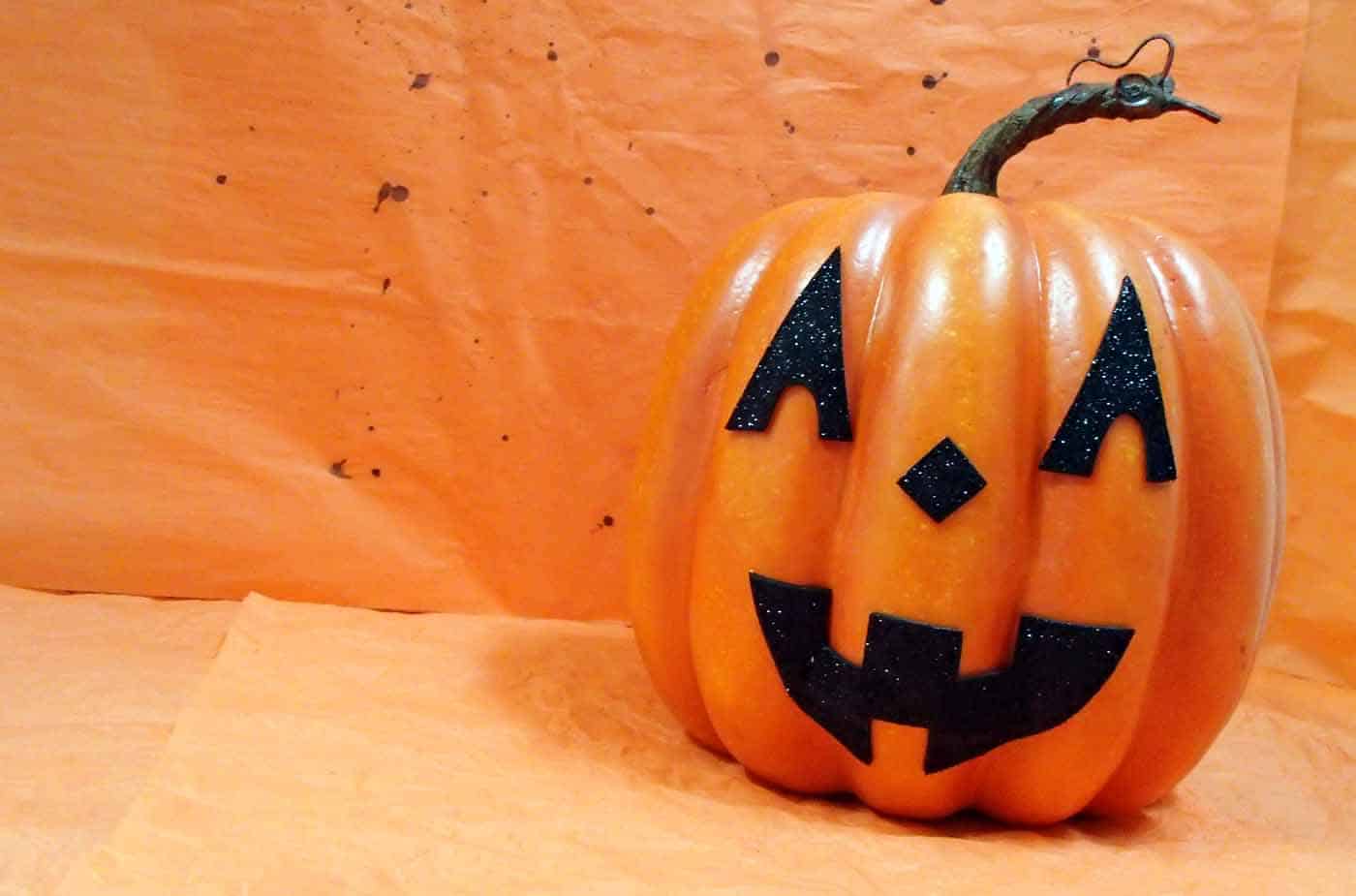 How to Decorate A No Carve Pumpkin
There are tons of ways to decorate your pumpkin without slicing into it with a knife!
We used black paper, black sticker back foam and googly eyes for our reusable jack-o-lanterns. Double sticky tape and glue dots helped hold everything together. Of course, you can buy a kit at the store, but some times it's more fun to just DIY.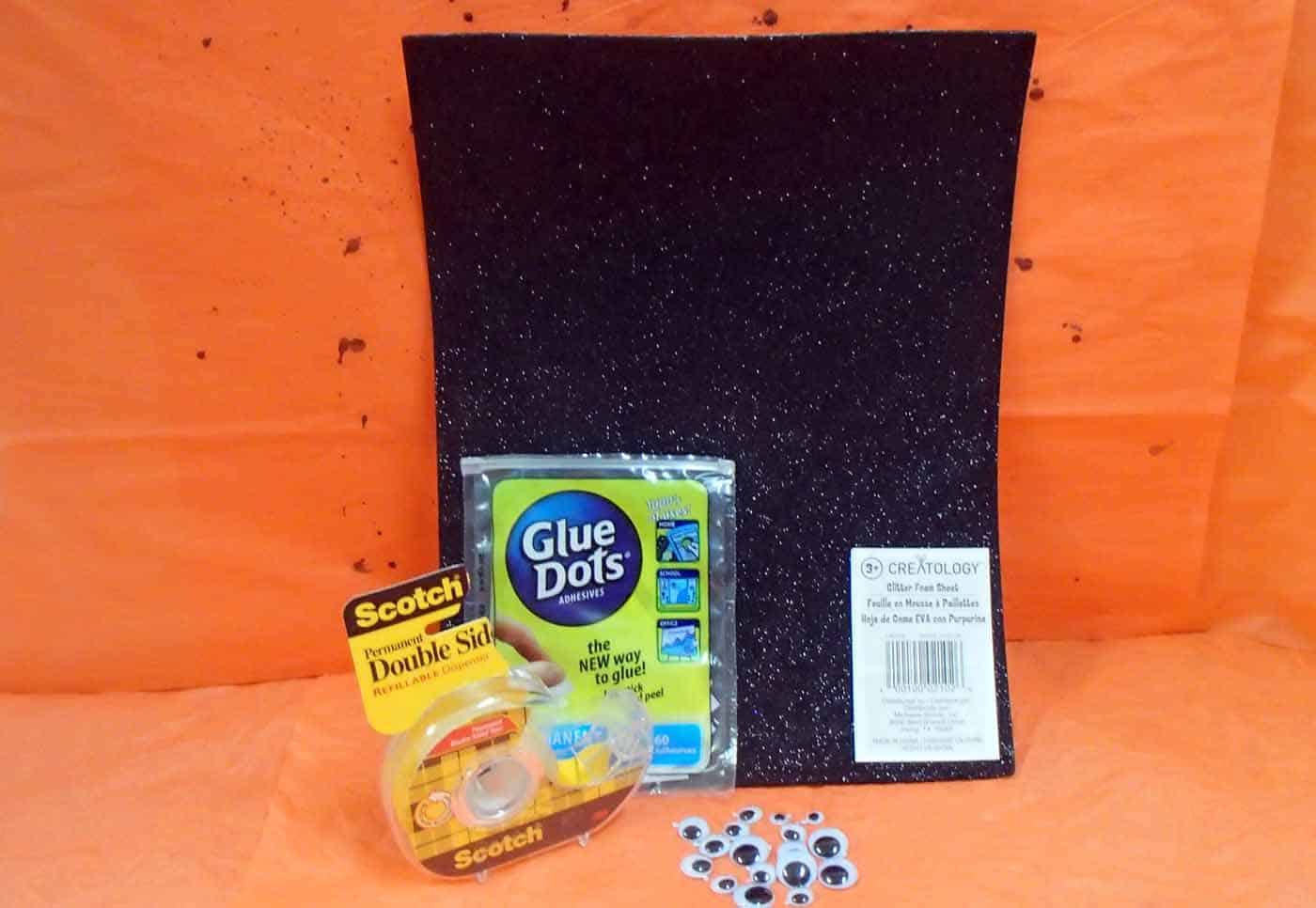 Let your kids have fun playing around with different faces for this kind of jack-o-lantern. You or your child can sketch different shapes you can use as face pieces: circles, triangles and all kinds of grins.
Ask your kid if the pumpkin should be happy or scary, then decide how that should look! They can try out different eyes, noses or mouth shapes. Smaller kids can draw the face they want while you cut it out for them.
Add googly eyes for a silly touch–and remember, you can use any color you want!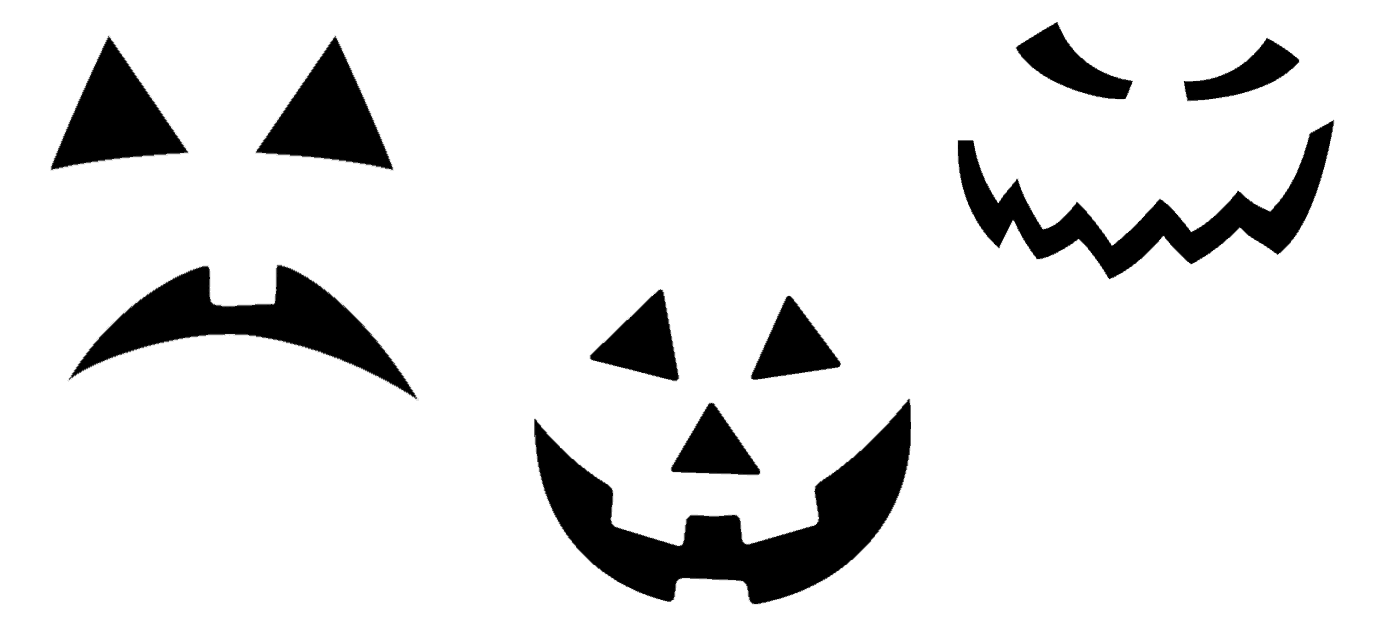 Decorate Mini Pumpkins
We also decorated some mini pumpkins. Since these won't last past Halloween, we used permanent marker, Mod Podge, sequins and glitter on them, as well as the googly eyes and the sticky foam. We still didn't cut into the mini pumpkins so they stay fresh as long as possible!
We used Extreme Glitter Mod Podge on some of these babies, which put a nice sparkly film all over the pumpkin. It's not a solid coverage of glitter so you still see the pumpkin color. We also used the Mod Podge as glue to stick black glitter on one of the mini pumpkins. After the glitter coat was dry we gave it another coat of Extreme Glitter to hold everything in place. Which is what you need to do to keep the glitter from constantly flaking off the pumpkin! (You can't say that for a store bought glitter pumpkin!)