Not sure what all the fuss is about Minecraft? I'm one of those weird moms that actually plays the video games, so I'm happy to explain it to you!
Minecraft is just an elaborate box of electronic LEGOS–a video game version of old fashioned building blocks…but with people, animals and even monsters thrown into the mix.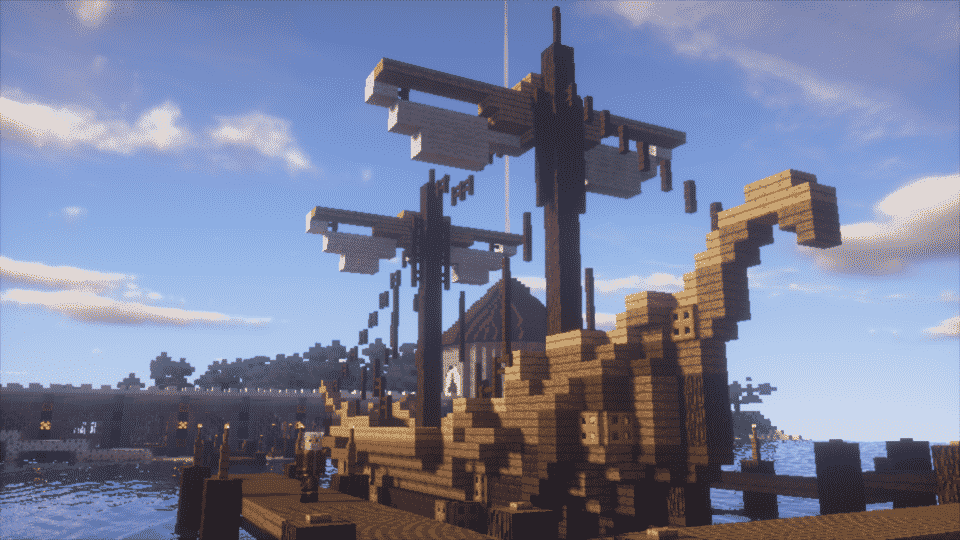 Like a box of blocks, Minecraft has portable versions you can take with you and play in the car or at friend's house.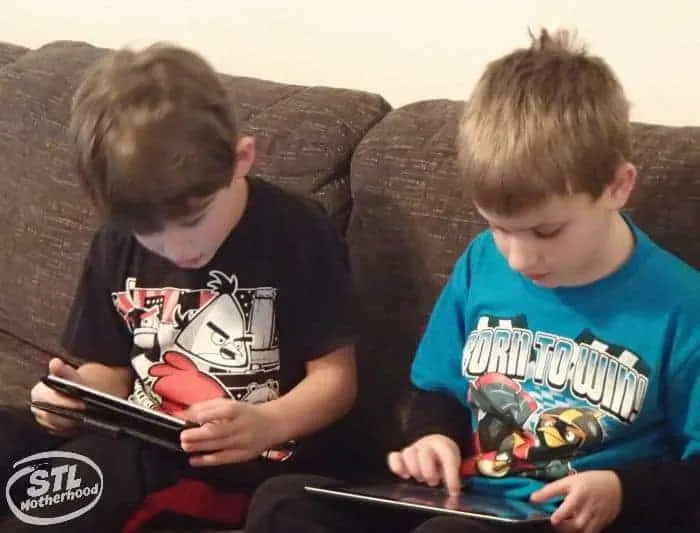 It's super fun, but some kids get hooked.
Building Blocks are the OG Minecraft
When I feel like Mitch is getting too much screen time, I love to challenge him to take his Minecraft skills back to the real world. We've made lots of Minecraft inspired crafts, like our real grassblocks and 3D paper craft versions of our players.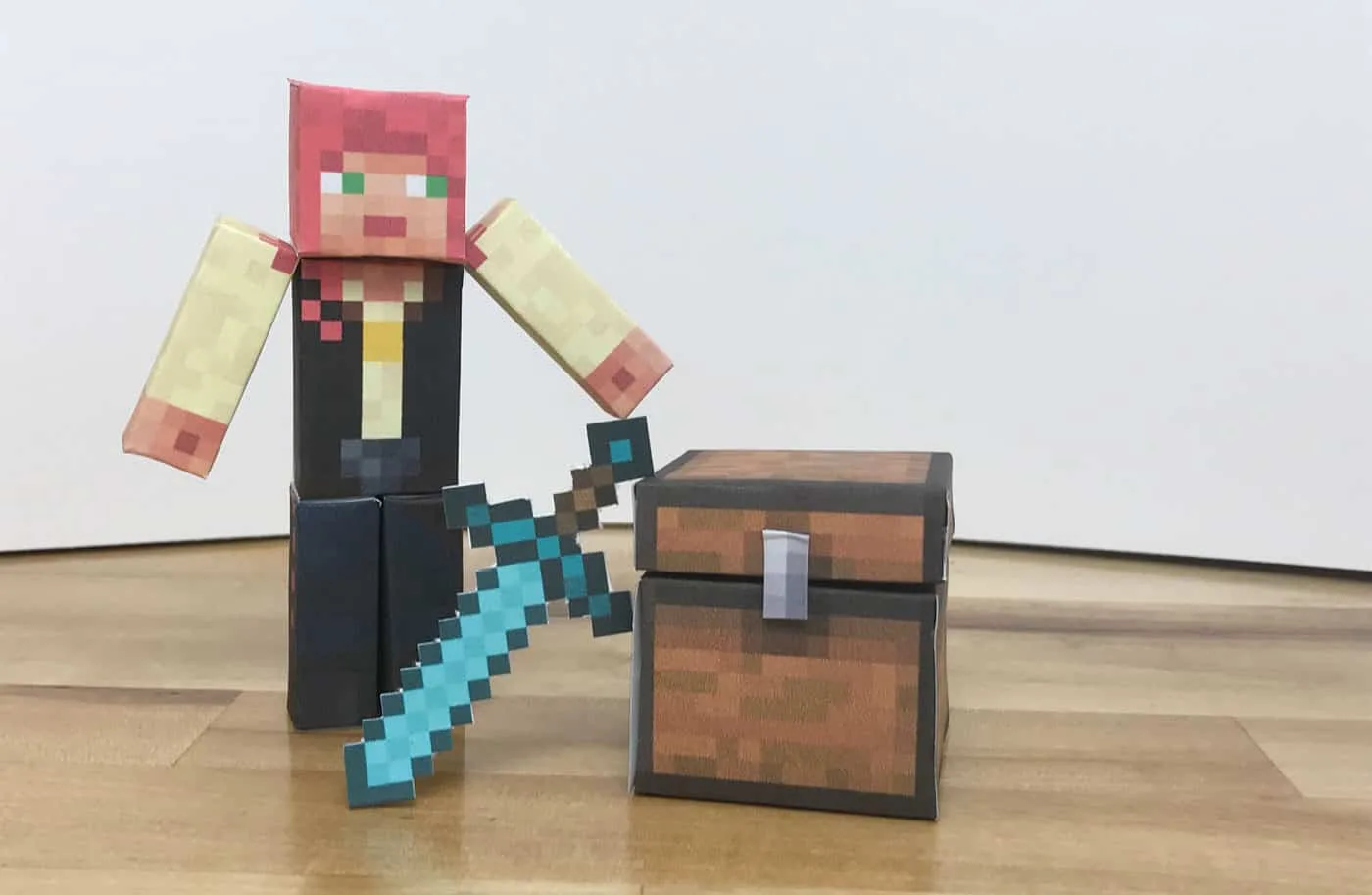 Its especially important to play with REAL LIFE building toys when you have a little brother or sister who wants to do everything that their big sib does! My kids are 8 years apart, and I was so happy when my oldest would sit on the floor and build spaceships and race cars with his little brother.
Hint: it also kept him grounded with real, hands-on toys a lot longer than the average kid!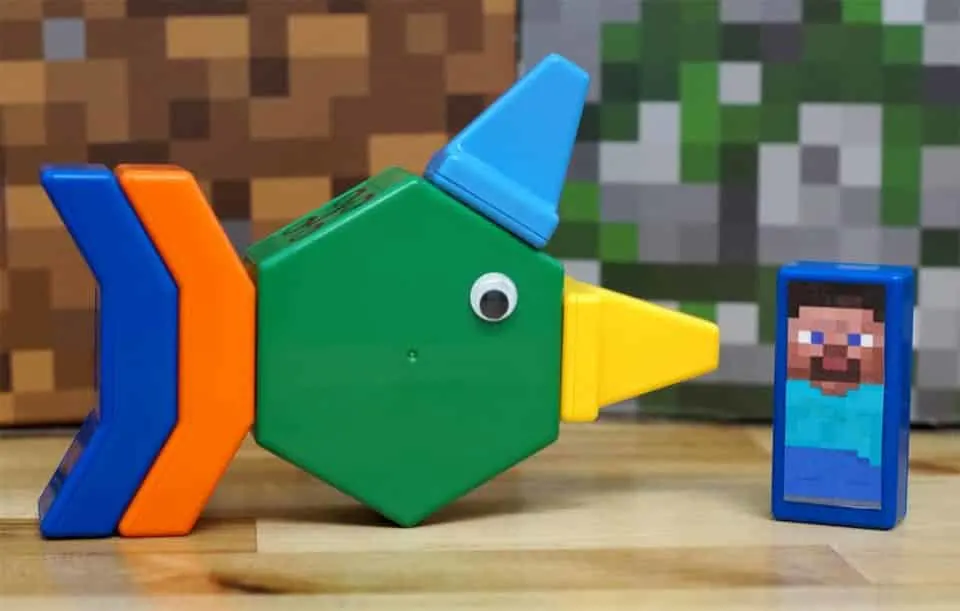 Magnetic People Blocks
Magnetic People Blocks are the perfect Minecraft-style blocks for toddlers and little kids. They offer a basic similarity to the video game, but with way more benefits of STEM play that preschoolers need.
People Blocks are specifically designed for the tiny hands of infants and toddlers – those aged 18-months and up – to help develop motor and creative skills at an early age. The magnets inside makes them super easy to build and explore without needing to fuss over locking parts.
There's something really cool about the hidden power of magnets!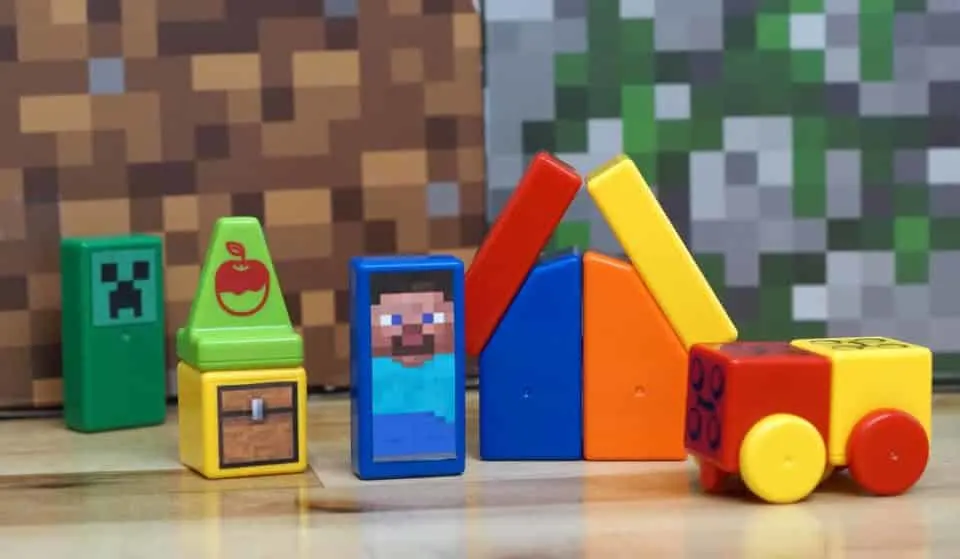 7 reasons why parents should use People Blocks as Minecraft blocks for toddlers:
Just like in the video game, People Blocks are easy to stack.

People Blocks are magnetic on some sides so it teaches toddlers through trial and error how magnets work. STEM design at its finest, which gets kids to think about how they will place the block to make it connect to another – just like in Minecraft.

People Blocks look very similar to Minecraft blocks.

Toddlers can use People Blocks to build similar Minecraft Worlds – they work well with other building blocks and Minecraft Legos too.

People Blocks are excellent for younger siblings to learn how to build and creates a common interest with older siblings who like Minecraft.

People Blocks are stackable just like Minecraft blocks.

People Blocks are very engaging with many different combinations to create cars, cities, and more – just like in Minecraft.
If your kid loves Minecraft, they will love People Blocks! You can even put stickers on the sides to make them look like real Minecraft blocks.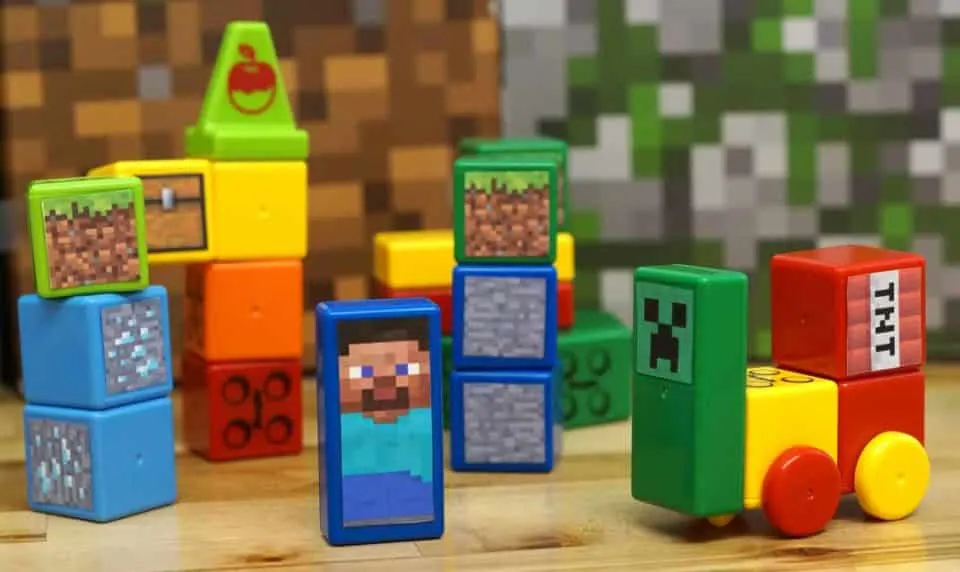 People Blocks engage children better than a video game because they use more of their senses and more STEM play factors. Click to see the complete collection of People Blocks, magnetic blocks for toddlers similar to Minecraft.
Related posts: